What is Mac CRM software?
CRM software for Macs is designed to run natively on Mac OS, allowing sales and marketing teams to handle client contact information and work related to the whole sales or customer life cycle.
A CRM tool must work seamlessly with your chosen operating system in order to be effective. You may know the most used and most powerful CRM systems like:
Since Windows continues to be the most popular platform, with 76.6% of all computer users worldwide using it, so it is more than possible that the vendor may neglect the Mac OS X platform and not create a Mac CRM solution.
Although some CRMs are created specially and only for users of Apple devices, the majority of CRM suppliers provide a product that is compatible with both Mac and Windows.
Next, we'll analyze both types of best CRM software for Mac and highlight some of their benefits and drawbacks.
[Related Article: 10 Benefits of Cloud CRM]
Why should your company use Mac CRM software?
The goal of Mac CRM software is to offer an "all-in-one" solution that works seamlessly in both iOS and macOS environments. Good contact and task management tools, compatibility with Apple Mail, and an iPhone and iPad mobile app are just a few features to look for.
Improve your client relationships
Mac-based CRM software will help you communicate in all of your interactions more effectively and at better times. Receiving task notifications and follow-up reminders can help you keep your interactions on time, enhancing customer satisfaction, reducing churn, and building strong client loyalty.
Boost client service quality
You can better serve clients with easy access to detailed contact data for clients, including interactions with other team members and purchase histories. Receiving in-app notifications for consumer inquiries across several channels (social media, web form, email, voice, and more) can help you provide quicker service and support. Your responses are also smarter when you use collaborative tools to involve several team members and automation technologies to route inquiries to the most qualified professionals.
Improve teamwork
Your team may work together more efficiently using collaborative CRM features. Assign tasks, monitor workloads, share customer information, follow up on deals as their progress, and share with other team members to let them know what's going on. Distributed and distant teams can collaborate in real time using in-app chat.
Automate routine tasks
Automated data entry, intelligent lead identification, lead and customer tracking, drip email marketing, follow-ups, and information field updating can all help you get rid of boring administrative tasks. Features like marketing automation, sales force automation, and service automation free up time for more cognitive activities like one-on-one client interaction.
Better data and reporting
Reporting tools let you keep an eye on sales activity, trends, and a variety of other business operations (including team member productivity) so you can identify successful strategies and areas for improvement.
[Related Article: Best CRM Software Tools | TOP Rated CRM Systems 2023]
Main features of an Apple Mac CRM
An intuitive system interface for Mac and iOS
CRM for Apple has been designed especially for macOS and iOS, so they integrate easily with the systems you use every day. On any Mac device, you can use Chrome, Safari, Mozilla, and other browsers to access your SaaS cloud-based CRM.
Cloud support
SaaS CRM is cloud-based, so you'll always have access to the software and all of the data that goes with it. A service like Amazon Web Services, Google Cloud, or Microsoft Azure is used by the vendor to securely store data. CRM vendor customer service will be available to assist you with any technical problems you may have.
iPhone and iPad support
Most software CRM per Mac includes a mobile CRM app, boosting business productivity while on the go. You won't miss any out-of-office opportunities with the ability to use your iPhone or iPad to communicate with clients, monitor your sales pipelines, access contact records, and use other CRM tools.
Straightforward task management
You can assign tasks to specific team members using task management tools, providing full visibility as to who is doing what and when deadlines are. To keep organized, send out reminder notifications, centralize all of your work processes, and handle task and workflow processes immediately.
Integration with Macintosh e-mail
You can sync emails from your CRM to your inbox and vice versa with Mac's Mail platform integration. By using this integration, you may avoid switching between inboxes and make sure that contact information is easily migrated from Apple Mail to your CRM.
[Related Article: CRM Automation Definition: The Basics You Should Know]
10 Best Apple CRMs
Are you ready to review the best CRMs for Apple users? Everyone, from the startup to the enterprise, from the general to the niche, will find something on our outstanding list of the 10 top Apple CRM solutions.
Daylite is a CRM created especially for Mac, iPhone, and iPad users. The Daylite tool set is divided into project management tools and CRM features. It isn't only for marketing and sales. It can be used by all departments to keep track of a client project's progress.
Pros:
Apple Mail and Daylite Mail Assistant work together seamlessly (something very few platforms do).

Less distinction between tasks involving customers and internal tasks.

As a Mac tool, it also integrates with other Apple apps like Calendar, Contacts, and even Siri.

Third-party integration with Zapier, Zoom, Slack, etc.

Works offline on your Mac desktop.

This Apple CRM software has several customizable features. These include various techniques for classifying and tagging contacts, activities, projects, deals, etc. It enables you to design personalized and adaptable reports and to define user and administrative team permissions.
Cons:
Pricing and package options are less flexible.

Lacks financial planning tools.

There are no email marketing automation tools.

A lack of real-time reporting.

Another limitation is that this program is only designed to be a CRM and project management tool for Apple users.
Pricing:
Daylite costs $39.99 per user per month.
Small businesses can easily use Zoho CRM, which has a straightforward user interface, customizable modules as well as automation and social media tools.
Pros:
Implementation is rather simple with data porting tools that enable you to quickly migrate your data from spreadsheets and contact management applications to the Zoho platform.

Allows you to manage leads, create workflows, and rationalize routine tasks.

Apple-friendly productivity on the go is made possible with CRM and Mail apps for iOS.

This CRM software for Mac small businesses integrates with Twitter, Facebook, and Google+ to enable quick and efficient communication and engagement with leads.
Cons:
If you rely heavily on one-on-one engagement, Zoho's lack of individual email tracking and lead notifications can be problematic.

Costs might significantly rise when you use the platform more because add-on modules are paid in addition to the basic CRM package you purchase.
Pricing:
Zoho CRM offers a free version.

The Starter plan costs $14 per user per month, billed annually.

The Standard plan costs $23 per user per month, billed annually.

The Professional plan costs $40 per user per month, billed annually.

The Enterprise plan costs $52 per user per month, billed annually.
This free CRM software for Mac is really outstanding. With HubSpot CRM, you can easily assign and track prospects, monitor the sales process, and keep track of customer interactions across channels. HubSpot CRM manages workflows for improved project management.
Pros:
HubSpot CRM is cost-free, allowing you to get started right away, but paid add-on packages for HubSpot pile on capabilities like reporting, artificial intelligence, and advanced automation.

Well-designed iOS native app with excellent functionality on iPad and iPhone.

Works with Microsoft Office and G Suite.

Integration with Zapier increases usefulness by making it simple to share information between apps, like Google Sheets, Slack, and Facebook Lead Ads.
Cons:
Free and the best CRM app for Mac offers many features, but they are all basic. To enhance the CRM's functionality, you may eventually need to purchase Sales Hub or one of HubSpot's other add-on packages.

Limited customization options.
Pricing:
HubSpot CRM is free.

CRM Suite Starter: starts at $45 per month, billed annually.

CRM Suite Professional: starts at $1,600 per month, billed annually.

CRM Suite Enterprise: starts at $4,000 per month, billed annually.
Pipedrive is an extremely flexible and results-driven CRM that enables you to create several sales pipelines with customized, adaptable stages suitable for a specific product/service context.
Pros:
Easy implementation due to a low learning curve.

iOS app for on-the-go calling, tracking activity, contact management, and more.

You're automatically kept on task by reminders, notifications, and follow-up alerts.

Set up data fields and workflows specifically for your unique business processes.
Cons:
You have to use the app's integration with Mailchimp because there is no internal emailing platform.

Pipedrive Dealbot integrates with Slack and informs you in both applications when a deal is identified, won, or lost, however, notifications often get lost in normal Slack chat.
Pricing:
The Essential plan costs $14.90 per user per month, billed annually.

The Advanced plan costs $24.90 per user per month, billed annually.

The Professional plan costs $49.90 per user per month, billed annually.

The Enterprise plan costs $99 per user per month, billed annually.
Freshsales by Freshworks is simple to set up and use with important startup features like lead management, email management, and pipeline management.
Pros:
Use an iOS app to track the sales pipeline, access customer data, and more on your iPhone.

Freshsales is suitable for businesses worldwide because it supports multiple currencies and works in 30 different languages, including languages that are written from left to right like Hebrew and Arabic.

Lead capture enables you to automatically collect leads from emails, and you can also establish your lead scoring criteria to better keep track of who is who and who is most likely to convert (custom organizational parameters are also possible to define).

There is a "free forever startup plan," but it's a little hidden (you should sign up for a 21-day free trial, which gives you access to the full-stack version of the software; at the end of the trial, you'll be asked if you'd like to commit to one of four paid plans or continue with the free, basic version).
Cons:
There is a significant learning curve if you begin to use Freshsales more actively and gain access to more complex functions.

Limited third-party integrations.
Pricing:
Freshsales has a free version.

The Growth plan costs $15 per user per month, billed annually.

The Pro plan costs $39 per user per month, billed annually.

The Enterprise plan costs $69 per user per month, billed annually.
Zendesk Zendesk - Best CRM software Mac for sales teams.
The sales module of Zendesk is helpful for prospecting, closing deals, and increasing client retention and conversions through timely sales interventions and follow-ups.
Pros:
The top-rated mobile sales app is available on both Android and iOS.

Sales reps can concentrate on the more important tasks with sales automation.

Gaining context on leads is made simple by lead prioritizing features and tools including funnel tracking, custom lead forms, customizable lists, communication templates, conversion rate tracking, and channel optimization.

Create triggers for new leads, qualified deals, and incoming deals so that everyone on the team is informed and has the opportunity to analyze and work together. This will result in fewer meetings and fewer communication problems.
Cons:
Entry-level costs might be expensive for a brand-new or small business.

Some users have complained about slow loading time and problems with automated data entry.
Pricing:
Sell Team costs $19 per user per month, billed annually.

Sell Professional costs $49 per user per month, billed annually.

Sell Enterprise costs $99 per user per month, billed annually.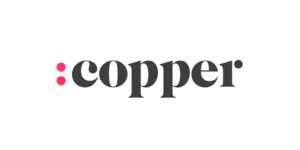 Copper provides smart identification, automated data entry, lead and customer tracking as well as optimization of sales contacts and opportunities.
Pros:
Data import from Gmail and other Google services, which you probably use every day is seamless with native integration with G Suite.

The iOS app has outstanding UX makes it simple to manage the sales process using visual pipelines.

Enhances team and workflow management with weekly pipeline progression reports using drag-and-drop features, custom filters, and notifications when deals might be going stale.

This CRM for Macs offers an attractive sales pipeline for easy lead management and tracking throughout the qualification process.
Cons:
Despite its excellent UX, it has a moderate learning curve, so be prepared that implementation will require some time.

Sometimes there are problems with Excel data import, therefore you'll have to enter data into Copper manually.
Pricing:
The Basic plan costs $25 per user per month, billed annually.

The Professional plan costs $59 per user per month, billed annually.

The Business plan costs $119 per user per month, billed annually.
Gro CRM is a very slick customer relationship management program that was initially created for Apple devices. It includes lead generation, deal tracking, task management, invoicing, order processing, and much more business processes.
Pros:
The software was created especially as a mobile CRM for iOS 13, Apple Watch, iPhone & iPad, so it offers great, desktop-level mobile capabilities and UI on-the-go.

An integrated email app routes your prospects into leads and customer contact lists, which saves time and significantly improves visibility.
Cons:
Although a desktop version is in the works, its lack of accessibility may be a deal-breaker for some teams who want both an out-in-the-field and in-the-office solution.

A lack of project planning tools.
Pricing:
The Lite plan costs $14.99 per user per month, billed annually.

The Basic plan costs $19.99 per user per month, billed annually.

The Pro plan costs $39.99 per user per month, billed annually.
Bitrix24 is a robust CRM that handles sales management and marketing campaigns and enables productive teamwork.
Pros:
iOS app includes project and task management, public/private chat, activity stream calendar, and mobile CRM (access to deals, contacts, companies, and products).

With project, task, lead, and HR management functions (it's really the most well-liked free CRM in the world), Bitrix24 offers a free version for up to 12 users with 5 GB of storage that is specifically targeted at startups.

Allows you to centralize the storage of documents within the app, organize an HR help desk, and create an unlimited number of work and user groups.
Cons:
UI is a little "busy," which can make it difficult to navigate around the app.

Configurability and customization are limited.
Pricing:
Bitrix24 offers a free version.

Basic: starts at $39 per month, billed annually.

Standard: starts at $50 per month, billed annually.

Professional: starts at $159 per month, billed annually.
Agile CRM includes email and web tracking, VoIP telephony, real-time notifications, marketing automation, and contact management.
Pros:
Agile CRM has a free, feature-rich sales CRM for up to 10 users.

Agile CRM will automate all of your upcoming voice conversations and follow-ups when you import your appointment calendar into it.

Easily add documents to emails, contacts, deals, and corporations within the app.
Cons:
The UI of the iOS mobile app is outdated and needs to be updated.

Price increases significantly as you upgrade from one version to the next, which may cause problems as your company scales.
Pricing:
Agile CRM offers a free version for 10 users.

The Starter plan costs $9.99 per user per month, billed annually.

The Regular plan costs $39.99 per user per month, billed annually.

The Enterprise plan costs $64.99 per user per month, billed annually.



[Related Article: 6 Best CRM With Email Marketing Integration]
Wrapping up
We hope that we were able to answer the question of what is the best CRM for Mac for you. The well-known names HubSpot, Zoho, and Zendesk are listed next to some lesser-known companies such as Gro CRM and Daylite. In other words, there is something for everyone.
Of course, doing some comparison shopping can help you determine which Mac-friendly CRM is best for you. To get started on stabilizing and scaling your business, sign up for a free trial with a few of the top providers and decide which one is ideal for you.
Subscribe to FMC Newsletter
No spam and promotion, just insightful information