CRM software: What is it?
CRM (customer relationship management) software is an online application that helps businesses manage a sales pipeline from lead generation to closing sales.
In order to increase sales, CRMs help enterprises access, organize, and make sense of customer data.
CRM gathers data from a variety of sources, including social media, email marketing, live chat, phone conversations, personal interactions, feedback forms, and more. It also makes use of data analytics to analyze the buying habits, trends, and needs of the customer.
The goal is to improve customer engagement and experience by converting leads into customers, then maintaining and growing that relationship.
Customer relationship management systems have been available for a while (first in paper form), but their advantages only became clear after widespread digitization.
Sales, marketing, HR, customer service, IT, business intelligence (BI), and finance departments are all connected through CRM systems. Additionally, data is instantly available to every employee, enabling teams to make quick, data-driven choices.
In general, CRM solutions have been successful in breaking down organizational silos, bringing together interdepartmental teams, and boosting sales.
Compare Our Top Options of the best CRM software
Look at this table and find out what is the best CRM system for your needs.
| | | | |
| --- | --- | --- | --- |
| CRM software | Best CRM for | Pricing | Free trials |
| | Best CRM software for sales teams | $25 - $1,250 per user per month | 14-30 days |
| | Best Free CRM with Marketing Tools | $40 - $3,200 per month | 14 days |
| | Best sales automation center | $0-$84,99 per user per month | |
| | Best CRM platform for pipeline management | $14.90 - $99 per user per month | 30 days |
| | Best CRM software for custom workflows | $0-$16 per user per month | 14 days |
| | Best CRM software for SMBs and managing customers | $14-$52 per user per month | 15 days |
| | Best CRM For Smart Work | $30-$45 per user per month | 14 days |
| Insightly | Best CRM software for analytics and reports | $29-$99 per user per month | 14 days |
| | Best CRM Software with AI lead scoring | $0-$69 per user per month | 21 days |
| SugarCRM | Best CRM software for customer service | $49-$85 per user per month | 7 days |
| Apptivo | Best CRM Software for workflow automation | $8-$20 per user per month | 30 days |
[Related Article: CRM Selection]
TOP 10 CRM Software 2022-2023
1. Salesforce
Best customer relationship management software for sales teams.
Salesforce is one of the most well-known brands on this list that has more than a million users worldwide. This cloud-based CRM software supports all company divisions, including sales, service, marketing, analytics, and more.
Prime features:
Opportunity Management - By using the "opportunity management module," you can find the ideal possibilities and close more deals.

Contact management - This module lets you keep track of the information including client communications, histories, and social media mentions.

Sales Performance Management - Set sales targets and goals and manage your sales performance to obtain the highest results.

Visual Workflow – Using this tool, you can drag and drop, distribute, and track files and updates

First Feed Feature - You can view the content you wish to see first
Pros:
Customer service is accessible by phone, email, and tickets around the clock.

High-level personalization and automation.

Free trial period of 30 days.

Cloud-hosted (faster and cheap).

Compatible with Android, Linux, Windows, and Mac.

Client service in multiple languages and currencies.

A variety of email templates are available.

Built-in Einstein Lead Scoring.

Lead management using business intelligence and sales force automation tools.

Compatible with every gadget, even mobile phones.

Provides partner communities.

Process builder and lead generation tools built in.

A huge number of integrations with third parties

Mass emailing option.
Cons:
Businesses that want on-premise deployment cannot use it.

There is no live chat support.
Pricing plans:
The costs may differ because Salesforce has a wide range of products. The most expensive subscription plan is $1,250 per user per month; the subscription options start at $25 per user per month (both billed annually). In order to receive a personalized plan, you can also contact them.
2. HubSpot
Best Free CRM with Marketing Tools.
An essential component of the HubSpot ecosystem is HubSpot CRM (Customer Relationship Management).
Due to its top CRM tools and time-saving features, HubSpot CRM is perfect for sales professionals. The ability to gather, monitor, and generate new leads within a database makes it a great choice for marketing teams as well.
They provide a fully functional version of their software that is available for free, with the option to upgrade and have access to their complete set of marketing tools.
Prime features:
Email and Lead Nurturing - You can send free, customized emails and monitor your outcomes with inbuilt analytics reporting.

Contact Management and Organization - By linking your email account to their CRM, you can automatically sync and organize all of your contacts in one place.

More than 300 Integrations - Easily link your current tech stack to unlock more features from the technologies you already pay for.

Live chat and chatbots - Provide quicker customer help through instant chat, productivity tools, and support tickets.

Sales Pipeline Data - Sales leaders can monitor their complete sales funnel and gain insights into individual performance and sales activities.
Pros:
A cost-free plan with upgrading options.

Integrated with their marketing and sales suites, which also include live chat, landing pages, email campaigns, ad management, document management, and other features.

List segmentation and email marketing are both free.

An inbox for team emails and conversations that allows access to all messages in one place.

A fantastic tool for creating forms that collect lead information.

Ad management tools to monitor ROI for paid campaigns on Google, Facebook, Instagram, LinkedIn, and other platforms.
Cons:
Few opportunities for customization.

Workflow creation can be challenging and difficult.

Lower-priced packages do not include A/B Testing.

With so many available options, it can be challenging to choose which features to use.
Pricing plans:
HubSpot CRM provides a free plan that starts with a ton of the most popular CRM tools. After that, you can decide whether to upgrade to one of their paying plans:
Starter ($40 per month): Additional forms, up to 50 email list segmentations, $1k in ad management, 10 reporting dashboards, and limited conversational bots are all included in the paid plan in addition to all the free features.

Professional ($800 per month): Includes all the features of free and starter, plus 2,000 email list segmentations, $10k in ad management, 25 reporting dashboards, and full chatbot functionality. This package also unlocks other features including phone support, content strategies, an SSL certificate, and a blog.

Enterprise ($3,200 per month): All the features listed above (with more advanced options), plus user roles, event-based segmentation, lead scoring that predicts sales, API calls, multi-touch revenue attribution, webhooks, and so on.
3. EngageBay
Best sales automation center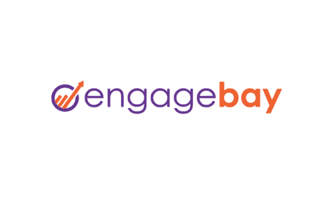 EngageBay is a complete sales, marketing and service automation solution with free CRM functionality. EngageBay can be used both to attract target audiences and customers, and to help turn them into long-term satisfied customers. The EngageBay software can be divided into three logical areas: marketing, service, and sales.
Prime features:
Email marketing
Lead generation tools
Marketing Automation Services
Landing pages
Contact management
Task management
Deal pipeline
Purpose of planning
Sales automation
Multiple ticketing segments
Help Desk Automation
Web Forms
Live Chat Software
Pros:
The software helps to simplify all possible work that can exist in a company when it comes to CRM.
It is extremely convenient and easy to use as all data can be stored in one place.
Cons:
The tutorials could be improved a bit to make the process easier.
Pricing plans:
Pipedrive offers four paid plans:
These packages are priced between $0 and $84,99 per user per month.
4. Pipedrive
Best CRM platform for pipeline management.
Pipedrive is a CRM system that helps to increase sales and revenue. The purpose of the name is to invoke the sales funnel and boost sales statistics.
Prime features:
Lead management: Track sales and leads from forms, chatbots, and other sources around-the-clock.
Visual Sales Pipelines - You can set up specific stages (hot, warm, and cold) for each rep or team member to organize your pipeline.

Communication Tracking - You can set your schedule in real-time and have access to a complete contact history that records calls, emails, chats, and more.

Mobile Apps - To increase sales, you can use Pipedrive from your smartphone and connect it with other sales apps.
Pros:
Can quickly add deals, values, win chances, and close dates.

Any piece of consumer data is gathered by an unlimited number of custom fields.

Tracking revenue estimates and recurring income is possible with custom reports.

Individual sales calls, emails, demos, and events can all be tracked via activity reports.

Lead source data reports provide information on the sources of your leads (organic, direct, SEM, social, etc.)

To help you save time, "Sales Assistant" generates performance recommendations and automation tips.
Cons:
Filters need additional options to really go deep and find the data you need.

This one of the most popular CRM systems often feels a little overwhelming because there are so many updates.
Pricing plans:
Pipedrive offers four paid plans:
Enterprise

Professional

Advanced

Essential
These packages are priced between $14.90 and $99 per user per month.
5. monday sales CRM
Best CRM solutions for custom workflows.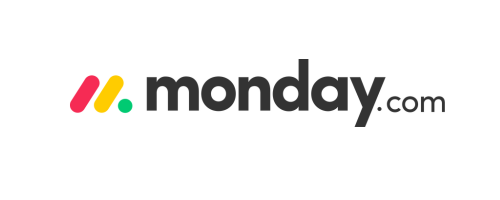 You can customize your workflows on monday sales CRM to keep track of every step of the sales cycle, from lead generation to post-sale support.
monday sales CRM is your best option if you want to customize anything that has to do with your sales pipeline, process, or customer data.
With this CRM system, you can easily get a complete picture of your clients and sales data. It's a great option for businesses who wish to actively track their sales process.
The Monday.com dashboard also makes it simple to see everything at a glance and identify any possible bottlenecks or problems in your sales cycle.
Prime features:
Have everything set up in front of you so you can detect any potential issues with your sales cycle.

Simple customization for tracking every step of the sales process

Perfect for businesses that wish to keep a tight eye on their sales funnel and performance

You can access this top CRM system with its mobile app while on the go.

Integrate Monday.com with other tools and applications you use.
Pros:
This platform allows you to do anything from gathering user input to visualizing it in a chart so that you can make data-driven decisions.

Real-time collaboration with team members makes it simple to complete work quickly.

Extremely helpful in managing and scheduling tasks.
Cons:
Monday Work Docs' search features are not as strong as some of the competing products.

Workflow creation is more difficult than it should be with so much freedom.
Pricing plans:
You can check out all of Monday.com's features during a free 14-day trial to see if they suit your business.
The following paid plans are available (for a team of at least three people):
Individual: $0 free forever

Basic: $8 per user each month

Standard: $10 per user each month

Pro: $16 per user each month

Enterprise: Get in touch with them for a custom plan
6. Zoho CRM
Best CRM system for SMBs and managing customers.
Using Zoho CRM, you can track key sales and marketing opportunities and boost conversion rates while getting a 360-degree view of your company. One of the most well-liked applications on this list, Zoho CRM has more than 150,000 users worldwide.
Prime features:
Advanced CRM Analytics - Integrates your data and provides insights you can act on.

Zoho's AI-Powered Sales Assistant - Sales teams and representatives can make decisions based on client profiles and notice anomalies.

Performance management - You can get the most out of your business investments with tools like gamification, reporting, sales forecasting, and territory management.

Sales Enablement - You can create price quotes and access sales scripts.

Process management - With the help of a sales builder and processing rules, the team is able to map out each step of the sales process.
Pros:
Support for customers across all channels, including social media, live chat, email, and phone.

Offers high-level automation.

Extremely flexible

More than 100 integrations with third parties, including LinkedIn, Zapier, and email services like Google and Outlook.

Very scalable

Free trial period of 15 days.

Provides a mobile version (for paid plans).

Guarantees data integrity, security, and regulatory compliance.

Multi-language provided.

Offers outstanding calendar management.

Provides data export and import.

The predictive sales feature can help with email sentiment analysis, data enrichment, and other tasks.
Cons:
Only the top tiers include AI.

Limited custom fields

No third-party integrations available on the free plan of this leading CRM software
Pricing plans:
Zoho CRM offers four paid plans:
Standard - $14 per user per month

Professional - $23 per user per month

Enterprise - $40 per user per month

Ultimate - $52 per user per month
7. Act!
Best CRM on the market For Smart Work.
Act! gives businesses the analytics and insights they need to close more deals and manage their client relationships effectively.
In addition to managing contacts and leads, opportunities, quotations and payments, marketing automation, and reporting, it also provides a wide range of other features. Businesses can select the software that best meets their requirements by choosing between on-premise and cloud-based versions.
Prime features:
Rich account management - Gives companies access to all the customer information they require.

Calendar and activity tracking - Businesses can view upcoming events and follow their progress.

Dynamic sales pipeline management - Provides a visual picture where businesses can monitor where each deal is in their sales pipeline.

Insight analytics - Gives companies useful information about their customer base so they can choose more effective marketing and sales strategies.

Office, Outlook, and Google integration - Businesses can access their Act! account from any device.

The Act! Companion mobile app - Businesses can view their account, contacts, and calendar even on the go.
Pros:
Manage sales force automation to make it easier for you to monitor the effectiveness and progress of your sales team.

Offers strong marketing automation features that make it possible to design outstanding campaigns that are targeted to a wider audience.

Customer relationship management features of this one of the best CRM applications make it simple to manage your client interactions and enhance the overall performance of your company.
Cons:
Out-of-date UI is clunky enough to cause problems in many places

Email integration requires an external email customer

In certain places, data entry is too complicated.
Pricing plans:
The cost for the on-premises plan is $37.50 per user per month, billed annually.
Cloud-based services have payments of either $30 (Standard plan) or $45 per user per month (Expert plan).
8. Insightly
Best CRM software for analytics and reports.
Insightly is cutting-edge CRM software that can help you expand your business more quickly by building lasting relationships with customers.
Prime features:
Lead Routing - Tracks the most important lead information, including a detailed activity history of emails, phone calls, meetings, and marketing campaign sources.

Relationship management - Gives you the ability to develop reliable relationships with existing customers and attract new ones.

Multiple Third-Party Integrations - Compatible with a large number of programs, including Gmail, Mailchimp, Dropbox, Outlook, and others.

Pipeline management - This enables you to keep keep track of the sales team's performance, monitor the sales pitch, and determine exactly where it is in the sales funnel.
Pros:
Compatible with both Android and iOS mobile devices.

Offers visual dashboards for showing and monitoring key metrics.

Highly flexible and scalable

Provides tools that make effective filtering and tagging possible.

Built-in automated email tracking and reminders.

Free 14-day trial.

One of the least expensive software options.

Customer service is accessible through phone, tickets, and email.

Built-in instructions for getting practical experience with the program.

Gives a macro/micro view of your business in real-time.

Easy to use and straightforward.
Cons:
Does not support live chat and is only available for on-premise use.

Supports just one language (English).
Pricing plans:
The costs per person each month range from $29 to $99 (billed annually). Additionally, Insightly provides a free plan for up to 2 users.
9. Freshworks
Best CRM Tool with AI lead scoring.
Freshworks CRM is an AI-based CRM for lead scoring, email activity, email capture, and other functions. A 360-degree view of your company is one of its main advantages.
Prime features:
Lead management - Offers ways to turn potential leads into clients.

Deal Management - Provides you with a complete picture of the deal's status in the sales funnel. Additionally, it maximizes your chances of conversion by helping you manage each stage of the funnel.

Tracking and Lead Scoring - With an AI tool, you can score and rank leads to determine which ones are most likely to become customers.

Auto Lead Assignment - The CRM enables carefully chosen leads to automatically choose salespeople.

Smartforms (web-to-lead) — When a website visitor fulfills the online form, they are immediately converted to leads and added to your database.
Pros:
Offers advanced automation and intelligent workflows.

Wide variety of integrations, including MailChimp, Zapier, Calendar, Piesync, Segment, and more.

RESTful APIs can be used to read, change, add, and delete help desk data.

Lead segmentation based on behavior.

A sophisticated lead scoring system based on traits and behavior.

Sends out custom welcome and voicemail messages.

GDPR-compliant.

Free trial period of 21 days.

Excellent phone and email customer support.

One of the top CRMs with a mobile application.

Event tracking (tracks previous communication to plan the future strategy).

Extremely flexible.
Cons:
Some additional features, such as salary slips, income tax proof submissions, would be useful.

Sometimes loading times are too long.

More frequently than with some other CRMs, configuration updates may be necessary.
Pricing plans:
The four plans offered by Freshworks CRM range in price from $0 to $69 per user each month (when billed annually).
10. Sugar CRM
Top rated CRM software for customer service.
Sugar CRM is a platform that combines marketing, sales, and customer support. This CRM software is hosted on-premise. It is possible to edit each module, portal, and report. That means that you can maximize every benefit from your CRM with some effort.
Prime features:
Campaign Management: Provides support across several channels and streamlines all aspects of marketing campaigns.

Lead management: Data insights indicate the profitability of a channel and make it possible to monitor the performance of a campaign.

Reports and Dashboards: View real-time, customizable data to assess crucial KPIs for a variety of metrics, including leads, opportunities, and sales rep performance. Additionally provides information on sales trends, client profiles created using various parameters, and case reports.

Sales Forecasting: Models include likely, best-case, and worst-case scenarios.

SugarBPM: Provides a visual interface for developing workflows, tools for improving troubleshooting, and dashboards for saving screenshots of tasks and workflows.

Case Management: Customer service representatives can manage customer cases accurately and efficiently by monitoring all cases for each account and getting reminders for quick responses.

Bug tracking: Agents have access to information about bugs, including their frequency and the status of their resolution.

Project Management: Gantt charts, task management, and dashboards are among the standard project management features that are included to manage projects like campaigns and customer cases without requiring a third-party tool.

Integrations: Popular Google programs including Docs, Drive, and Gmail. Social media platforms allow businesses to interact with customers more successfully.

Mobile App: Provides a mobile app for tablets and smartphones that includes filters, dynamic search, GPS mapping, click-to-text, click-to-call, and offline synchronization.
Pros:
Extensive feature set

Data analysis with AI

Helpful Dashlet reports

Well-connected with marketing platforms and help desk platforms

Outstanding developer tools for customization
Cons:
Complex enough for beginners

Unattractive list-based UI

Quite costly, especially at higher-paid plans
Pricing plans:
Each of SugarCRM's tools is sold separately. The price of Sugar Sell and Sugar Service is $80. The cost of the Sugar Market is $1,000.
11. Apptivo CRM
Most popular CRM software for workflow automation.
Apptivo is a cloud-based SaaS with a lot of features. It is a flexible customer relationship management system for companies of all sizes.
Prime features:
Contact management - Using lead capture from emails or web forms, Apptivo enables you to both manage your contacts and add new ones. This app can be customized in a wide range of ways to organize your contact list according to your preferred information.

Campaign management - Apptivo is excellent for marketing campaigns and makes it simple for you to quickly generate attractive advertisements. Campaigns can be built with templates and themes that provide great visuals. Additionally, target lists help you identify the best audience for campaigns.
Lead management - Lead scoring by Apptivo provides information on the likelihood that a lead will become a deal and move into the sales pipeline.

Opportunities and deals - Emails can be used to gather information and develop fresh opportunities. Sales force automation, which follows leads through the sales pipeline and automatically performs actions like follow-ups, helps streamline opportunities.

Invoicing - There are several apps on Apptivo that fall under the invoicing category. These include ledgers, credit notes, estimate calculators, expense reports, tools for managing licenses and insurance, property management, sales receipts, and more.

Knowledge databases - Users can create databases for information, how-tos, and other FAQ-related content with the Apptivo Answers app.

API and integrations - It includes G Suite and Office 365, especially Outlook, as some of the most important and well-liked integrations.

Mobile apps - Both the Google Play store for Android devices and the Apple App Store for iOS, iPhones and iPads offer customized mobile Apptivo apps. You can manage your contacts, finances, tasks, projects, and even customer service via mobile apps, all from a straightforward but intuitive user interface.
Pros:
User-friendly with many resources to help you onboard and learn the software.

Apps that fall under-invoicing

Free version available

It breaks the platform down into individual apps which you can get alone or in bundles
Cons:
Less popular with large corporations and enterprise-level businesses.

Poor customer support in the free plan
Pricing plans:
Apptivo premium pricing per user starts at $8. Moreover, Apptivo offers a free version.
How to choose CRM system
1. Plan your budget.
It's wise to set your budget before you start shopping because CRM prices can range from free to more than $1,000 each month. Before looking into feature sets and service plans, it is simpler to select one of the top CRM products that suits your pricing range.
2. Create a feature list.
Even the most basic CRM system might be too complex because of the huge variety of features and capabilities. List the CRM components that are essential and those that are desirable but not necessary to ensure clarity. This is a wonderful opportunity to get feedback from other employees who will use the CRM in your company. They can eliminate features you believed they would require or suggest ones you hadn't considered.
3. Get recommendations from similar businesses.
It can be difficult to choose the best option among the best CRM programs in a market that is crowded with sales technology. Recommendations from experts who know the requirements of your industry are valuable.
4. Evaluate the present market.
High-profile systems you've heard of in the past might not be the best option today because the CRM market is changing quickly as technology advances. Small business advice websites and trade publications are the greatest places to learn what's now in style—and what isn't.
5. Analyze reviews.
Take the time to read any user reviews you come across as your choice of potential CRM candidates grows. Reading about actual solutions on the websites of the vendors won't provide you as much insight into how they work in practice.
6. Check your top picks.
Take each of these candidates for a test drive so you can determine which CRM software has the most potential at this moment. Before investing money in a long-term solution, test as many of the companies' free trials as possible. The easiest way to evaluate the best choice among others top CRM solutions is to use it yourself. Sales representatives are typically ready to answer any questions you have or give you a demo of their product, but keep in mind that it's their job to put it in the best light.
7. Come to a decision.
It's time to decide once you've done your research. Even though it could take some time to complete all of these processes, the effort is worth considering the significance of the investment.
When choosing a CRM for the education industry, consider factors like the specific needs and goals of the institution, features like student recruitment and enrollment management, alumni relations management, fundraising and donations management, reporting and analytics capabilities, ease of use and customization, as well as pricing and integration options with existing systems to find a solution that fits the unique requirements and budget of the institution.
Which CRM has the best overall results? Key conclusions
What is the best CRM software for your company?
Well, HubSpot takes the top place here, although SalesForce and Pipedrive are serious competitors.
In the end, each of these 10 CRM providers has strengths, and they are all significantly better than simple, messy spreadsheets, which will require more work over time due to their lack of tools. While reading this article, we hope that at least one of these top CRM programs immediately struck a chord with you. Go out there and manage your customer relationships like a pro right away!
[Related Article: What Is CRM Meaning?]
Frequently Asked Questions About CRM Systems
What tasks do CRM systems do?
CRM solutions help your sales team with communication tracking, lead management, and even marketing campaign building. In other words, a CRM enables you to build and maintain relationships with your clients and other companies.
CRM software is used by businesses for a variety of reasons. However, at first, the CRM industry was primarily targeted toward sales and PR professionals, providing a practical way to store data and monitor customer communications. CRM solutions today include a broad range of functions, including marketing, analytics, communication, and light project management. Some of the top CRM applications even include a built-in chatbot and calling features, enabling your sales representatives to speak with customers right from the platform.
What are some instances of CRM software?
Any technological tool that enables firms to manage communications with their current and potential customers is considered CRM software. Salesforce, Zoho, and HubSpot and others best CRM solutions are leaders in the CRM software industry.
What defines an "open source" CRM platform?
The term "open source" refers to software that makes some or all of its source code available for users to review and modify. Open-source programs are frequently chosen by developers and programmers who desire considerable customization features for their CRM software.
What differentiates marketing automation from ERP and CRM software?
It makes sense that there is frequently confusion about the distinction between ERP and CRM software given that the two have some overlap.
Accounting, human resources, inventory, and analytics are just a few of the many company processes that ERP software is designed to manage. As a result, ERP software frequently includes CRM functionality. CRM software specializes in keeping track of customer information, recording client interactions, and storing lead information that relates to sales. Meanwhile, businesses use marketing automation to streamline, automate, and measure marketing operations in order to increase revenue.
Do I need to consider a free CRM?
Using a free CRM has the obvious benefit of being cost-free. When it comes to the benefits that free CRM software may provide, systems like HubSpot move the needle by enhancing business operations and organization without any out-of-pocket costs.
The number of users, integrations, and possibilities for campaign design is often limited with free programs. They just give you the features you need to realize you may require more. In other words, you can use them as good starter programs while analyzing your particular needs and choosing one of the CRM management tools.
What additional tools integrate with CRM software?
The most popular CRM solution integrations are for sales and marketing add-ons. Also widespread are tools for reporting and tracking. While third-party integrations need middleware to enable data exchange between the CRM, the operating system, and other apps, direct integrations often connect more quickly. Because the integration needs to be implemented, custom API integrations often take longer.
How do I encourage my staff to use CRM software?
It's crucial to explain to your employees what a CRM system can do for them. To identify a solution that works for everyone, involve your workers in the search process. Make sure your team receives all the necessary training before and during implementation so they are confident using the program. Encourage your staff to say their worries to the training representative to address them. Then your team members will feel confident and competent using your top rated CRM system.
What does a CRM analyst do?
To help your company in providing the best sales and customer service recommendations, a CRM analyst analyzes your consumer data. To find the most effective ways to market to your customers, these specialists can help you understand their requirements and interests.
What are the drawbacks of CRM software?
Using CRM software comes with various challenges, just like any other business strategy. First and foremost, small business owners may not be able to buy such technologies. Many CRM services include hidden costs in addition to being expensive upfront. For instance, in addition to the base price of the CRM, you could also have to pay for system administrators, software developers, maintenance, and data backups. Before choosing whether you can afford a certain system, read the fine print and speak with the CRM vendor about any additional costs.
What comes first in the CRM process?
Research is the first stage of the CRM process. Spend some time getting to know your target audience and the best way to reach out to them. You need to know their hobbies, preferred way of contact, demographics, and favorite communication channels.
Then, separate your target audience into categories so that you can directly market to them based on their preferences. The first stage in the CRM process is to collect and group your leads. This will help you better understand the marketing strategy you should make to turn them into clients.
How does automation usually work in CRM systems?
Within your CRM, you can automate three different types of workflows: marketing, sales, and service roles. CRM automation enables your software to do particular tasks frequently so an employee won't have to. This is especially helpful for moving customers from the knowledge-gathering stage of the buyer experience to the stage where they can be converted into a client. It also saves time and improves the workflow of your staff, which can increase the overall productivity of your business.
Is it difficult to learn CRM?
The greatest CRM programs are typically very simple to use. The majority of CRMs offer simple tools for importing your customers from other platforms. The best CRM sales software and other types have very visuals that may be easily customized using drag and drop. Sales pipelines and marketing automation both include attractive and easy interfaces.
What features characterize a strong CRM?
A CRM should look and feel straightforward and intuitive. Analytics dashboards shouldn't have an excessive amount of information clutter. A CRM platform is considerably simpler to learn and operate when it is clean and simple. This is crucial for keeping track of leads and avoiding missing any sales opportunities.