Advantages of CRM for startups
A CRM can help your startup manage contacts, identify clients, create reports, save time, and increase revenue.
Some of the most common CRM systems on the market are:
You should expect simplicity when choosing a CRM. Thankfully, there are now many CRMs that are simple to use, intuitive in their user interface, and offer quick access to information. Your team will use it more productively if the user interface is well-designed.
Sales automation, sales forecasting, and marketing campaign management should all be included in the best CRMs for startups. Meanwhile, customization options let you adapt CRM software to your specific business requirements. It's extremely beneficial if you're working in uncharted territory to be able to change contact and opportunity fields as well as other elements.
As a startup, you also probably don't have your own IT department, so you'll want to make sure the CRM you choose is supported by an excellent customer service team that reduces the learning curve for the product, responds to your nagging queries, and quickly solves technical problems.
The cost is another factor to take into account. It is no secret that price can make or break a startup, so you'll want to find something affordable with tiers of pricing that increase slowly over time (in other words: no expensive surprises).
[Related Article: 5 Best LinkedIn CRM Integrations in 2023]
Helps with organization
CRM system streamlines business processes by centralizing customer interactions, sales, and marketing activities, and service and support efforts. To improve visibility and organizational transparency, you can organize teams and assign tasks.
The centralized platform may receive data from social media, email programs like Gmail and Microsoft Outlook, and other digital tools through integrations. Everything becomes more structured when it is processed inside and flows into a single source.
Boost effectiveness and productivity
CRM productivity tools make it simple to stay on track by reminding you when to send a follow-up email, providing comprehensive client purchase histories, and enabling you to follow deals through the sales funnel. Additionally, they can find new sales opportunities and monitor current ones by stage, month, amount, and probability of success. The need for face-to-face meetings is reduced, and mistakes and duplications are stamped out, so service costs will also go down.
Improved transparency and cooperation
Working together is quite easy regardless of distance due to collaborative CRM capabilities. They make it simpler for everyone on your team to access real-time information about clients, deals, tasks, and projects, allowing workloads to be divided more effectively and fairly. You can provide client interactions that transcend any single department or team function by centralizing customer data from all of your communication channels.
Lower dependency
Team members will be able to work more independently if they have access to an all-in-one platform that provides quick access to information and complete visibility on projects and tasks. Less switching between applications and waiting for responses to messages from other team members. Everyone has the freedom to work better as the red tape gets cut.
Enhance profits and revenue
CRM tools free you up to concentrate on creating relationships by streamlining business operations and automating task management. Better relationships can increase your sales conversion rate, boosting the profitability of your company. While using analytical tools, you can improve every stage of the sales cycle and modify your strategy according to visible patterns.
Main features of the startup CRM software
Manage contact information
CRM gathers contact information from a variety of channels, such as social media, live chat, phone, company website, web forms, purchase records, notes from in-person conversations, and more. Using contact management tools, you can combine all of this data into a single contact record, including address and phone number, to get a complete picture of the leads, clients, and other people involved in your startup's environment.
Automate and monitor your sales
CRM enables you to define KPIs, create sales funnel stages, set lead qualification requirements, and determine the specific actions sales representatives ought to do at each deal stage. You can create a repeatable sales cycle this way, automate sales processes, and monitor deals visually from beginning to end. Sales automation keeps agents on task and makes sure that potential sales don't slip through the cracks by smartly assigning priority tasks for agents, sending follow-up reminders, and automating sales emails.
Accurate sales predictions
Automated sales forecasting tools, which include metrics on deal value and the probability of deal closing, will be provided on platforms with sales CRM functionality. This enables you to obtain precise sales forecasts, which will enable you to focus your operational resources on a few key customer segments and achieve the best results.
Cross-team cooperation
The information in your company is aligned with a comprehensive CRM platform that significantly improves team visibility. The in-app chat capabilities allow team members to talk in real time, leave comments for one another, and view individual case files without requiring them to make direct contact. There is no question as to who should do what with the task assignment.
Sales reporting
Sales reports give you a complete picture of your best clients, the sources of your leads, the problems in your sales pipeline, the reasons why clients buy from you, and more. Additionally, you can keep track of metrics like quota attainment, emails sent, meetings attended, and the type and amount of deals closed.
10 Best CRM tools for startups in 2023
Insightly is one of the leading CRMs for startups, which enables you to maintain all of your existing and potential customers' data in order to increase productivity. It enables the sales team to build a relationship with the customer and allows you to track relevant lead information if possible. This CRM software offers a wide range of marketing solutions within your system.
Specifications:
Free Trial: Available

Support: Email (phone support costs extra)

Integrations: Gmail, Google workspace, HubSpot, Capsule CRM, Amazon EC2, Ansible, Asana, Bitbucket, Cisco, and more

Supported platforms: Android and iOS
Pros:
Streamlined, user-friendly CRM platform with a single interface for tracking contacts, communications, projects, sales, and documents.

Enables users to create their specialized fields to add unique information, such as customer categories, subscriptions, contract renewal dates, and billing ID numbers; it also offers customization options for customer data structuring and access, including customizable data capture, display, and validation.

CRM features like managing contacts and customer data and tracking opportunities have seamless pipeline integration.

You can save Gmail messages directly to your CRM using the helpful Chrome extension - Insightly sidebar that lets you easily cross-reference contact information.
Cons:
The two-way sync for Google Calendar can sometimes be a bit wonky, with events not showing up for other team members.
Pricing:
"No-frills" plan: free for up to two users.

Plus plan: costs $29 per user per month, billed annually.

Professional plan: costs $49 per user per month, billed annually.

Enterprise plan: costs $99 per user per month, billed annually.
Close is a CRM application for managing your relationships with prospects and customers when you are just starting up. It has outstanding features for sales automation that can be useful for almost any lead generation or sales process. This CRM software organizes your whole team and helps you centralize a big part of your lead generation and sales pipeline.
Specifications:
Free Trial: 14 days

Email Automation: Built-in

Integrations: Zapier, Mailchimp, Asana, and more

Supported platforms: Web, Mac, and Windows
Pros:
Startup-friendly CRM offers pipeline view, call recording, SMS, reporting, and email marketing functions all in one place.

Sales representatives can save time using pre-recorded voicemail, and predictive dialing features that let them automatically call several numbers, which boosts productivity.

There are various beneficial integrations with different platforms, including Facebook, Slack, Google Sheets, Mailchimp, and Zapier.
Cons:
Duplicate leads are frequently produced when bulk importing data from CSV files, requiring some manual cleanup.
Pricing:
Start plan: costs $29.75 per user per month billed annually; $35 per user per month, billed monthly.

Basic plan: costs $55.25 per user per month, billed annually; $65 per user per month, billed monthly.

Professional plan: costs $80.75 per user per month, billed annually; $95 per user per month, billed monthly.

Business plan: costs $123.75 per user per month, billed annually; $145 per user per month, billed monthly.
Agile CRM is the best option for startup companies looking for a variety of free sales tools. This CRM for startups puts a strong focus on lead management and marketing automation. You can automate calls and voicemails, track deals, manage contacts, and do a lot more. With the help of its contact and nurturing analytics, you can close more deals. Additionally, it has templates for marketing channels including email and campaign tracking.
Specifications:
Free Trial: Free version for 10 users

Support: Chat and email

Integrations: Zapier, WordPress, Shopify, Magneto, Joomla, Drupal, and more

Supported platforms: Web, Android, and iOS
Pros:
Agile CRM, which is specifically designed for startups, provides a free, fully featured sales CRM for up to 10 users.

The system includes VoIP telephony, contact management, marketing automation, real-time notifications, social suite, email, and web tracking.

Agile CRM can automate all your upcoming voice calls and follow-ups when you sync your appointment calendar online.

Easily attach documents to emails, deals, businesses, and contacts within the app.
Cons:
If you upgrade between versions, the price jumps significantly, which could be problematic as your business grows.

There are not many possibilities for customization.
Pricing:
The free version is available for up to 10 users.

Starter version: costs $8.99 per user per month, billed every two years.

Regular version: costs $29.99 per user per month, billed every two years.

Enterprise version: costs $47.99 per user per month, billed every two years.
HubSpot is one of the top CMSs for startups. It provides various CRM analytics, workflow automation for salespeople, and marketing automation tools.
You can track what works and doesn't work for your business using HubSpot. It enables you to run complete inbound marketing campaigns from a single platform and convert more visitors into clients. This CRM system can be integrated with other marketing and customer support solutions. It offers variable pricing options so you can even stack them for an all-in-one CRM solution.
Specifications:
Free Trial: Free plan for unlimited users

Support: Live chat, telephone, online meeting

Integrations: Gmail, Mailchimp, FreshBooks, CloudTalk, Aircall, and more

Supported platforms: Android, iPhone, Mac, Windows, etc.
Pros:
HubSpot CRM is cost-free, allowing you to get started right away, but paid add-on packages for HubSpot pile on capabilities like reporting, artificial intelligence, and advanced automation.

For startups that fit the criteria, the HubSpot for Startups program offers discounts of up to 90% together with specialized training and support.

Manages workflows for better project management; you'll be able to efficiently assign and track leads, monitor the sales process, and record customer interactions across channels.

Works with both G Suite and Microsoft Office and works seamlessly on whichever platform your company prefers.

With Zapier integration, sharing data between apps (such as Google Sheets, Slack, Facebook Lead Ads, etc.) is simple and helps your business grows more quickly.
Cons:
Although the free CRM has many basic features, they are very basic, so to increase the CRM's functionality, you may eventually need to purchase Sales Hub or one of HubSpot's other add-on packages.
Pricing:
Free Plan: Support for unlimited users.

Marketing Hub, Sales Hub, and Service Hub add-on packages: cost $50 per user per month, billed monthly.

HubSpot CMS: starts at $300 per month, billed monthly.

All-inclusive Starter Growth Suite: starts at $113 per user per month, billed monthly.
Streak is a well-liked CRM program for start-ups. With this CRM tool, you can maintain your business relationship and partners while managing the sales pipeline inside Gmail. You can filter every piece of information in your pipeline using all of your various data points. Additionally, it enables you to automatically share emails, notes, and call logs with your colleagues.
Specifications:
Free Trial: Free basic version

Support: Live chat, telephone, and email

Integrations: Complete integration with Gsuite and more than 2000 additional apps

Supported platforms: Android and iOS
Pros:
Built into Gmail, where you probably already do most of your work; Streak offers desktop and mobile applications with all the G Suite integrations, allowing you to always have access to your work inbox and other necessary tools.

Email integration automatically collects data from your contacts' emails and sends you notifications as leads move through your pipeline at each stage.

Keep notes in-app, centralize record-keeping, use data tracking on your contact correspondence, and identify whether or not leads have opened your emails.
Cons:
Streak works as a Chrome Extension, so you'll need to download and reinstall it whenever you change devices.

Some people may not be able to purchase the paid versions because they are priced similarly to CRMs with additional features.
Pricing:
Personal version: free for individual use.

Professional: costs $49 per user per month, billed annually.

Enterprise: costs $129 per user per month, billed annually.
[Related Article: CRM Automation Definition: The Basics You Should Know (+Examples)]
Keap is a great solution for young business owners that want to focus on growing their companies rather than managing client data in a complex but very comprehensive CRM system. Additionally, it enables you to create an unlimited number of email marketing campaigns with customized messages for both new and existing clients.
Specifications:
Free Trial: 14 days

Integrations: Zapier, Gmail, Outlook, WordPress, JotForm, and more

Supported platforms: Web-based, Android, and iOS
Pros:
Startup-focused CRM with contact management, a sales funnel, and tools for creating marketing campaigns and repeatable sales processes.

Provides sales and marketing automation solutions with a drag-and-drop interface that makes it simple to create custom automation.

Lets you easily create a centralized contact record by importing contact lists from spreadsheets, business card scans, other CRMs, and custom forms on your website.
Cons:
Keap offers a lot of features, but you might not need to use them all. This is a problem because the vendor's pricing tiers are not very flexible, and the entry-level plan is already pretty expensive.
Pricing:
Keap Pro: starts at $129 each month, billed annually.

Keap Max: starts at $199 each month, billed annually.
Salesflare is a CRM solution that finds opportunities that require action and displays the data you need to take action. Thousands of small and medium-sized B2B companies use it as an intelligent CRM and sales enablement tool. You can work together on customer conversations more effectively.
Specifications:
Free Trial: 30 days

Support: Chat and mail

Integration: Zapier, Gmail, Office 365, iCloud, and more

Supported platforms: Web, iOS, Android, Mobile Web
Pros:
Full-featured, intelligent CRM created for B2B startups.

The tool, which is based on email, makes it easy to manage sales activities and create repeatable sales pipelines.

Communicate with customers and potential customers without manually updating their information; a real-time record of each contact interaction is kept by an automated address book.
Cons:
Simple to set up and use, but ultimately has many functions that will require learning.
Pricing:
The single pricing plan costs $30 per user per month, billed annually or $35 per user per month, billed monthly
Zoho is CRM software that enables you to easily organize contacts, tasks, and deals. It is one of the best CRMs for start-ups because it enables you to monitor your important performance metrics, your sales pipeline, and your monthly goals.
Specifications:
Free Trial: 15 days

Support: Live chat, email, and telephone

Integrations: Zapier, Google, GitHub, Dropbox

Supported platforms: Web, iOS, and Android
Pros:
With a straightforward user interface designed for startups and small enterprises, Zoho CRM is simple to use and has features for social media, automation, and customizable modules.

Allows you to manage leads, design your workflows, and rationalize daily tasks.

Implementation is rather simple with data porting tools that enable you to quickly transfer your data from spreadsheets and contact management applications to the Zoho platform.

Integrates with Twitter, Facebook, and Google+ for quick and timely communication and engagement with leads.

There is a free CRM for up to three users, which is great for extremely lean startups, but it has some limited functionality, fewer customization options, and no mass emailing feature.
Cons:
If you rely primarily on one-on-one engagement, keep in mind that Zoho lacks individual email tracking and lead notifications.

When you want to use the platform more extensively, the price of add-on modules, which are priced in addition to the existing CRM package you purchase, might be expensive.
Pricing:
Free version: available for up to three users and is targeted at home businesses.

Standard version: costs $12 per user per month, billed annually.

Enterprise version: costs $35 per user per month, billed annually.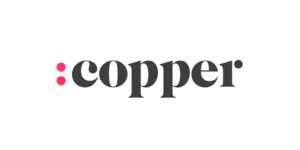 Copper is a CRM solution that stores all of your emails and contact information so you can access it at any time. You can add leads, update deals, and add events to Google Calendar. It lets you ou manage your contacts by creating unique contact types and business relationship categories.
Specifications:
Free Trial: 14 days

Email Automation: Built-in

Integrations: Zapier, Zendesk, HubSpot, Mailchimp, Docusign, Quickbooks, Mailchimp, Wix, and more

Supported platforms: Web, Android, and iOS
Pros:
Copper offers features that are helpful for startups, like automated data entry, smart lead, and customer identification, as well as the optimization of sales contacts and opportunities.

Enhances team and workflow management with weekly pipeline progression reports that use drag-and-drop features, custom filters, and alerts when deals may be going to reach.

provides an attractive sales pipeline for simple lead management and tracking throughout the qualification process.

Integrates with G Suite, improving data import from Google apps you use every day like Gmail seamlessly.
Cons:
You'll need to set aside some time to implement it at your startup because there is a learning curve.

Data import from Excel may have problems, therefore you'll have to manually enter information into Copper.
Pricing:
Basic plan: costs $19 per user per month, billed annually.

Professional plan: costs $49 per user per month, billed annually.

Business plan: costs $119 per user per month, billed annually.
ClickUp is an increasingly popular tool for project management, collaboration, and customer relationship management. It is a solid choice if you're looking for one of those all-in-one CRMs—the kind where you buy one software for your entire business and that's it.
Specifications:
Free Trial: Free forever plan

Integrations: Google Drive, GitHub, Bitbucket, Cloud, and more

Supported platforms: iOS, Android, Windows, Mac, Linux, etc
Pros:
ClickUp includes capabilities for practically all business functions, including sales, marketing, and human resources, fewer startups will need to invest in additional apps.

In comparison to other CRM platforms, ClickUp enables users to see and organize client accounts using lists, kanban boards, and tables.

Users can quickly visualize data and monitor KPIs; create a customized dashboard with all the information you require by using one of the tool's 50+ widgets.

Users can integrate ClickUp with many well-known applications, such as Gmail, LinkedIn, DropBox, Slack, and Zoom (Note that some of these integrations require Zapier).
Cons:
Although ClickUp does a wide range of tasks, not all of them are done exceptionally well. For instance, some users complain about the poor quality of their email marketing templates.

ClickUp wasn't designed specifically for sales teams. As a result, it lacks professional sales features like one-click calling that would improve the efficiency of your sales representatives.
Pricing:
Free plan: available for unlimited users.

Unlimited: costs $5 per user, per month, billed annually.

Business: costs $12 per user, per month, billed annually.

Business Plus: costs $19 per user, per month, billed annually.
How to pick the ideal CRM program for you?
Consider your needs first before looking for the best CRM system for you. Are you only interested in a few specific features, or would you rather have a comprehensive solution?
For instance, it can be worth choosing a flexible CRM solution like HubSpot and only paying for the Sales Hub add-on if you're interested in sales features like leads and pipelines, automated outreach, and call tracking.
You can't go wrong with ClickUp if you're looking for an all-in-one, cost-effective solution with a wide range of features.
Next, think about your priorities. We would suggest Insightly if usability is your top priority and you don't want to have to spend weeks onboarding new users every time you hire a sales rep.
With Zoho CRM, you can create an interface that is tailored to your individual preferences if you`re ready actually take a little time to get everything set up and you want to make use of more advanced capabilities.
Of course, don't forget to consider the cost. It can be tempting for businesses with limited budgets to pick the least expensive alternative, but this isn't always the best choice. The golden rule is to select a CRM that can keep up with the development of your company. You can start small and scale up when you're ready because some platforms will charge more based on the number of contacts in your database or for more users.
[Related Article: 8 Best CRM for Mobile Apps in 2023]
How did we evaluate CRM systems for start-ups?
To evaluate the best CRMs for startups, we took into account a variety of factors. We considered each tool's functionality (such as lead management, workflow automation, unified inboxes, and call tracking) as well as how effectively they met the requirements of a typical company.
We considered each CRM's capabilities for third-party integrations and their usability. This is based on both our personal use of the various platforms and user reviews.
We also looked at features like customer support, documentation, and customization options in addition to the previously mentioned criteria.
Of course, we also had to consider the cost. We looked at the different pricing plans offered by each CRM and evaluated them according to how reasonable and adaptable they were. The objective was to select the solutions that offered growing enterprises the best value for their money.
[Related Article: 26 CRM Best Practices 2023 - Get the Most Out of Your CRM!]
Summary
CRM makes distributed and remote work as productive as possible while also helping you organize, grow, and streamline daily operations.
Whatever your company is doing, a CRM with features like contact management, lead management, sales pipeline tracking, and marketing automation can help you tie your daily work together.
It will take some cross-comparing CRM tools for startups to find the best CRM for your startup, but given the previous list, you'll be able to start looking.