What is simple CRM software?
A simple CRM solution is a platform that provides your company with the necessary tools to build and maintain strong customer relationships.
The most leading and powerful CRM systems are:
By 2025, it is expected that the large industry of CRM software will generate more than $80 billion in revenue. But don't let that scare you. If you're new to the concept, you should know that there are many straightforward sales CRM solutions that meet your needs. Although CRM may be a big industry, many vendors have created CRMs specifically for small businesses.
That's because the providers of CRM software understand that not every company has the same financial resources as large corporations. And they don't want to exclude anyone from the big business advantages that come from using this efficient digital platform. Because of this, some CRM platforms focus on simplicity and user-friendly interfaces. That is a basic CRM.
If you want to find a CRM for your construction business, consider factors like project management features, customer relationship management capabilities, integrations with other tools, and pricing models to select a solution that meets your unique needs and budget.
Choosing a best simple CRM software
When considering CRM software, it's important to look beyond just its simplicity. While ease of use is certainly a valuable aspect, there are other factors that should be analyzed and compared before making a purchase. Here are a few additional considerations to keep in mind.
First and foremost, determine whether you need a CRM system that is specifically tailored for sales, marketing, or customer support. Not all vendors excel in all three areas, so it's crucial to choose a CRM that aligns with your specific business needs and goals. This will ensure that you get the most out of the software and achieve the desired results.
Next, pricing is a key factor to consider. Take into account the size of your contact database and compare plans and providers to ensure that you choose a CRM system that can accommodate your growing business without incurring additional costs in the long run.
In addition to pricing, it's essential to review and compare the features offered by different CRM software programs. Some prioritize sales, while others focus on providing robust marketing tools. Look for a CRM system that offers specific features and functionalities that align with your business objectives. Consider integrations, security features, lead team management tools, reporting capabilities, and more.
Customizability is another important factor to consider when selecting CRM software. A system that can be easily customized to fit your preferences and workflows will be more effective and user-friendly than one that requires you to adapt to its limitations. Look for a CRM solution like monday that offers a high level of customization, allowing you to make unlimited changes to templates and custom fields until it perfectly fits your needs.
Customer service is another critical aspect to consider. A CRM software provider with excellent customer support can make a significant difference, especially if usability is a priority for your business. Ensure that the vendor offers prompt and reliable technical support, as waiting around for assistance can hinder your productivity. Additionally, consider whether onboarding assistance is included and if there are any additional fees associated with it.
By considering these aspects, you can make a well-informed decision when choosing a CRM software that best suits your business requirements. Remember to evaluate pricing, features, customizability, and customer service to ensure that you invest in a CRM system that will help your company thrive.
[Related Article: How To Build A Sales Pipeline To Seal More Deals Faster?]
Pricing
Pricing will undoubtedly be at the front of many businesses' decision-making processes because so many enterprises are still feeling the squeeze from the recent economic turbulence. It's crucial to consider whether you're getting bang for your buck, particularly when it comes to contact database sizes, which greatly differ between plans and providers.
If your company is growing quickly and you need a CRM system to keep up, investing in a plan with a contact database limit you'll soon outgrow will cost you more in the long run than investing in a slightly more expensive plan with no limitation now.
[Related Article: 11 Best Low Cost CRM - Make Your Choice!]
Features
Without a doubt, reviewing and comparing the features offered is a necessary step in selecting the best CRM software for your company. While some CRM software programs prioritize sales, others provide better marketing tools.
Take HubSpot, for example — the company offers a free CRM that functions as a starting tier and then provides specialized paid products (Sales Hub, Service Hub, and Marketing Hub) — all with different functionalities. However, there are many more factors to consider, such as integrations, security features, lead team management tools, reporting, and much more.
Customizability
Customizability is an incredibly significant factor for some companies looking for the ideal CRM software because a system that can adapt to your preferences is going to be much more useful than one you have to shoehorn yourself into.
The level of customization monday offers lets you make unlimited changes to templates and custom fields until it fits like a glove, which is why it has such good ratings as CRM software.
Another area where monday excels is in the way the customization is done. It is quite simple to customize the software to perform what you want it to do without getting lost in menus or system settings.
[RelatedArticle: CRM Dashboard: How It Works & How to Create]
Customer service
Customer service can make or break a supplier, especially if usability is crucial to you. Waiting around for technical support is the last thing you want, especially if the service you get is poor after you ask for it.
The differences across vendors in terms of the kind of customer support they give are significant. Service providers do not always include onboarding assistance. Some only provide it with enterprise subscriptions, while others, like Zoho, only offer it if an additional fee.
7 easy-to-use CRM systems
We analyzed dozens of user-friendly CRM applications before picking on our top seven. Here are the best options to consider.
Zoho CRM helps businesses improve existing customer relationships and quickly engage new clients. It streamlines your processes, procedures, and customers into one user-friendly platform that combines your sales, marketing, and customer support activities.
Overview:
Zoho CRM is licensed as software as a service (SaaS) and can be accessed by leading Web browsers designed for use on Linux, Mac OS X, and Windows desktops. The platform is also available as a mobile app for use on Apple's iPad, iPhone, and Android devices. Although it is suitable for businesses of all sizes, Zoho's CRM platform is especially well-liked by small businesses because of its affordable pricing and variety of tools. It offers users basic CRM features, email marketing, social CRM, marketing automation, and sales capabilities.
In comparison to its closest rivals, Zoho CRM offers plans at lower price points while still providing a more streamlined user interface and feature-rich solution. Also, it will integrate with the other of Zoho's useful business products, which is great if you already use those products.
This simple CRM software is perfect for CRM teams that are focused on customer service. You can easily separate and distinguish between complicated and easier situations with a straightforward, intuitive way of filtering cases. Zoho's complete CRM solution offers an extensive range of customization and can hold a lot of different data.
Features:
Lead Management

Deal Management

Contact Management

Workflow Automation

Quotes and Finance

Calendar

Forecasting

Gamification

Customization features

Marketing Automation

Analytics

Mobile apps

Team Collaboration

Integrations
Pricing:
Standard: costs $14 per user/month, billed annually.

Professional: costs $23 per user/month, billed annually.

Enterprise: costs $40 per user/month, billed annually.

Ultimate: costs $52 per user/month, billed annually.
monday, which used to be only a productivity app, is now a complete CRM, providing an easy-to-use experience that will offer more functionality across the board. monday sales CRM is a powerful sales tool and highly customizable customer relationship management (CRM) platform. It helps to gather and nurture qualified leads through the fulfillment process.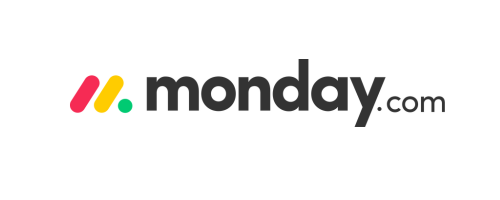 Overview:
monday can be more recognized for its incredibly well-liked project management software solution, but the company also has an outstanding CRM service. The business has benefited from the fact that its system can be customized to work exactly like a CRM platform by providing CRM templates that businesses can use.
Although it is not a CRM platform built from the ground up, it offers a wide range of functions for small organizations. However, larger businesses may find that other providers have more advanced features. Nevertheless, the main benefit of monday sales CRM is customization. Compared to most CRM solutions, editing things using monday is more intuitive, and you'll find it simpler to customize the platform to meet the needs of your business and team.
Features:
Task management

Project management

Dashboards and UIs

Dependencies

Resource management

Document management

Templates

Budget tracking

Shareable boards

Guest permissions

Android and iOS mobile apps

Integrations, API, and widgets
Pricing:
Individual: free up to 2 seats.

Basic: costs €10 per user/month, billed annually.

Standard: costs €14 per user/month, billed annually.

Pro: costs €24 per user/month, billed annually.

Enterprise: contact the sales team.
[Related Article: Asana vs monday: 9 Critical Differences]
Pipedrive is a top sales CRM and pipeline management tool that is designed to boost sales so that your company can grow. It enables effective management of your sales and customer relationships. Pipedrive is created to help your sales teams stay organized, manage their pipelines, and focus on the best opportunities and deals.
Overview:
Pipedrive is a deal-driven customer relationship management solution and one of the best basic CRM systems that can help with marketing and the entire sales process. It also works as an account-management tool. Because of Pipedrive's proactive nature, calls, emails, and schedules are automatically tracked, organized, and synchronized across devices.
Pipedrive's ability to visualize the sales process from start to finish is one feature that can be especially attractive to the majority of small to mid-sized organizations. This can increase productivity and reduce team second-guessing, which is frequently the main reason for CRM implementation failure.
In contrast to other types of CRMs, Pipedrive's visualization features make it simpler to understand CRM data. Drag-and-drop pipelines in the Kanban style and customizable dashboards are features of this straightforward CRM for sales. In addition, this platform provides integration with more than 250 services and products from its Marketplace, as well as in-app calling. You can send trackable quotes, proposals, and contracts to your clients with its Smart Docs feature.
Features:
Visual Pipeline of Sales Stages

Workflow Automation

Activities Overview

Email Templates

Logging Leads

Revenue Projection

Scheduler

Smart Contact Data

Custom Columns and Filters

Customizable Reports

Data Security
Pricing:
Essential: costs $14.90 per user/month, billed annually.

Advanced: costs $24.90 per user/month, billed annually.

Professional: costs $49.90 per user/month, billed annually.

Enterprise: costs $99 per user/month, billed annually.
HubSpot is a cloud-based CRM that helps businesses of all types and sizes manage leads, track company KPIs, and more. It is suitable for B2B and B2C businesses across a wide range of sectors, including retail, real estate, marketing, sales, construction, accounting, and more. HubSpot provides automated sales pipeline management, lead and contact management, email campaigning, and tracking for both inbound and outbound leads.
Overview:
HubSpot is the perfect option for companies looking for robust, simple-to-use CRM software. This is a basic CRM for small businesses or start-up companies with a lightweight but powerful free-forever plan.
Pipeline management, email integration, marketing automation, reporting dashboards, email monitoring, ticketing, and ad management are some of its free tools. Also, this simple sales CRM includes an intuitive user interface that enables sales representatives to manage their customers.
It's important to keep in mind that the free plan has a limited number of customer service options, so you won't have access to in-app chat or phone support. Also, even though HubSpot users can integrate with hundreds of third-party applications, some of them require upgrading to a paid plan.
Features:
CRM Database

Customized Dashboard

Task Management

Workflows

Gmail and Outlook Integrations

Email Marketing

Lead Capture Tools

Meeting Scheduling and Live Chat

Built-in Analytics

ROI Analytics

Lead Capture Tools

Reporting and Analytics

Customer Support Portal
Pricing:
Free: available for an unlimited number of users.

HubSpot for Startups: ranges from $40 to $89 per month, billed annually.

Marketing Hub: starts at $45 per month, billed annually.

Sales Hub: starts at $45 per month, billed annually.

Service Hub: starts at $45 per month, billed annually.

CMS Hub: starts at $23 per month, billed annually.

Operations Hub: free plan for data-syncing HubSpot with third-party apps; paid plans start at $45 per month

CRM Suite: starts at $45 per month, billed annually.
Less Annoying CRM is created to make managing lead and customer-related activities for small businesses easy and effective. It provides businesses with a simple-to-use, cloud-based platform for storing contacts, managing tasks, and tracking leads in order to close more deals.
Overview:
This user-friendly web-based platform enables quick access to contacts from a single screen. With its straightforward search feature, you can easily find contacts. Also, users can easily schedule tasks by adding them directly to their CRM using its calendar feature. Furthermore, lead reports provide the most recent data about the current status of your leads in your pipeline.
As its name suggests, it is less annoying due to the flat monthly fee of $15 per user and the lack of contracts or usage limits. Additionally, it provides top-notch contact and task management tools. This simple CRM system is perfect for small teams, but it also offers an enterprise option for companies with more than 10 users.
Less Annoying CRM has a simple pricing structure and a quick learning curve, but it also has its own list of limitations. For instance, it lacks a mobile app and offers few customization and integration options.
Features:
Contact Management

Pipeline Management

Dashboard

Search/filter

Lead segmentation

Influence tracking

Source tracking

Workspace

Built-in Calendar

Email Log and Agenda

Integrations
Pricing:
It costs $15 per user/month. The price is the same whether you pay monthly or yearly.
Really Simple Systems is an intuitive CRM platform with a centralized set of tools for managing sales, marketing, and customer service activities. It offers basic contact and pipeline management features for sales enablement, as well as report, data field, dashboard, and chart customization options. Moreover, it provides a free-forever plan. This program is suitable for small businesses and startups that desire a straightforward yet configurable CRM solution.
Overview:
Really Simple Systems lives up to its name as easy-to-use CRM software, providing simple sales capabilities like contact and pipeline management, quotes, tasks, email integration, reports, and sales forecasts. Additionally, it offers extra tools for marketing and customer service. Because of its user interface, it is simple to set up and use, even for beginners.
However, it offers free tutorials and customer support for those who have trouble with it.
In addition to being a simple CRM system to use, it offers powerful customization features. You can customize this system to meet your business needs even with the free plan. There are customizable dashboards, table grids, drop-down menus, and CRM page designs.
One of the disadvantages of Really Simple Systems is the extra monthly costs for businesses that want to add marketing and customer support features to their CRM package. Aside from that, only Enterprise users have access to advanced reporting, which includes more information and summaries. It offers a mobile responsive website that is designed for mobile screens, but it does not have a mobile app for Android or iOS.
Features:
Sales CRM

Contact and pipeline management

Quotes

Opportunities

Sales weightings and probability

Product lines

Tasks, events, and calendars

Document storage

Email integration

Custom features

Reporting

Geolocations via Google Maps

Mobile access

Help and support
Pricing:
Free: available for up to two users.

Starter: costs €15 per user/month, billed annually.

Professional: costs €29 per user/month, billed annually.

Enterprise: costs €45 per user/month, billed annually.
Insightly CRM is a solid customer relationship management solution, especially for startups and small businesses. This CRM software is really easy to use and has a great look and feel. Insightly offers the perfect amount of CRM capabilities in addition to tools for project management, marketing automation, and customer service.
Overview:
This simple CRM platform includes lead routing, workflow automation, and email tracking tools. Keep track of the most crucial lead data and automatically route leads to the most qualified salesperson for closing the deal. You can design complex, multi-step workflows for your teams as well as synchronize with external systems for easy data sharing.
Users also enjoy using Insightly to build custom applications for their businesses, without having to write any code. Create customized dashboards and reports that your team members can use on mobile devices wherever they are, enabling them to manage their daily tasks and stay productive even when they are not in the office.
Features:
Contact Management

Lead Management

Opportunity Management

Project Management

Tasks and Events Syncing

Batch Record Updates

Standard and Custom Objects

Business Processes

Custom App Builder

Email Marketing Automation

Email Templates

Email Tracking

Web Forms

Web to Lead Capture

Activity Sets

Business Card Scanner

Analytics and Insights

Insightly Security

Mobile App

Insightly Email Integration

Other Insightly Integrations
Pricing:
Plus: costs $29 per user/month, billed annually.

Professional: costs $49 per user/month, billed annually.

Enterprise: costs $99 per user/month, billed annually.
[Related Article:
CRM System: Complete CRM Buying Guide for Beginners]
Bottom line
The best simple CRM for small businesses should have a clear pricing structure and provide key CRM features. Additionally, it should have a reliable reporting system, an easy-to-use user interface, and a strong mobile app. Understandably, some will require basic technical knowledge and user setup.