What is Analytical CRM?
A company that uses analytical CRM gathers information on its customer interactions to boost customer satisfaction and retention rates. The client doesn`t know that their actions and contacts with the company are recorded and analyzed as part of analytical CRM because it is a behind-the-scenes procedure.
Based on the gathered data on customer behaviors, experiences, and the effects of these experiences, businesses can forecast client behavior and offer products to which they are more likely to respond better.
In addition to our further list of analytics CRMs, you can also pay attention to these leading solutions:
Analytical CRM is a crucial component of managing customer relationships. It collects and analyzes many types of customer data. For example, it can analyze purchase and return history, brand preferences, payment and credit history, including payment type, credit scores, etc., customer response rates to marketing campaigns, customer satisfaction data, retention data, and more.
[Related Article: Top 12 CRM Functionalities and Features List]
Making Use of CRM Analytics
Since creating brand recognition and customer loyalty are both very important for every company, it is well known that conversions require more than just a message. Understanding your clients' locations, demographics, and specific needs is the best way to achieve either of these goals.
Each CRM provides a specific set of helpful functionalities for your company. Providing data and analytics is one of these features. Analytics is the foundation for intelligent lead generation from prospects, which can then convert into brand advocates. CRM analytics provide complete customer data, which makes it simple to implement sales and marketing strategies.
Here are a few instances of how CRM analytics may benefit your company.
Customer Journey
Depending on the type of purchase, customer journeys frequently differ. Unlike impulsive purchases, large or bulk purchases are more time-consuming.
An effective CRM analytics software will analyze the customer journey, identify the buying signals, and monitor the key metrics while running this complex process so that a company can understand the prospect's needs. You can use this data to study client patterns and needs and enhance sales and client relations.
Lead Status
To determine if a customer is interested in buying your product or service or not, CRM analytics provide important indicators of the buyer's journey. Customer behavior frequently reflects their interest levels, which can tell you when they would make a purchase. As a result, customer transactions reflect customer interest levels.
Key indicators come from a variety of sources, including website visits, touchpoints, social media interactions, filled forms, webinars or events attended, and more. These indicators alone might not be helpful, but CRM analytics make it possible to identify and target specific customers.
Customer Segmentation
Based on the data, you can segment clients into groups based on characteristics that best suit your company. Understanding clients and their typical behavior make targeting, nurturing, and scaling up simpler. These lists can be made based on actions, traits, and outcome information, which will help you understand your target audience and modify your inputs accordingly.
Making sure you understand the customer's role, industry, purchasing history, and support requirements is the first step in growing your business.
Businesses can now identify and meet client needs more effectively than in the past because of automation and data. Automation and employee training on new technology has proved helpful for companies.
Businesses can better understand customer response with the use of CRM analytics. It also offers opportunities for creating, maintaining, and building relationships with customers. It can not only support future growth through smart sales and marketing but also build long-lasting client relationships.
Client Relationship Strategy
Based on customer interactions, CRM analytics identifies positive and negative inputs. User opinions can be determined using metrics like open cases, inbound and outbound calls, and conversation topics. Based on these factors, businesses can help with resolving problems and address issues.
You can provide a customer-centric solution based on user sentiment to help develop and maintain brand loyalty. Additionally, you can improvise in areas like customer service, response times, follow-ups, cross-selling and upselling services, and more with the help of this analysis.
Predictive Analysis
CRM analytics data and analysis can not only be used to solve immediate business problems but also create a prediction model. To predict an outcome, you can use data to understand purchasing patterns, customer complaints, returns before purchases, and other indicators. You can create probable business growth strategies and forecasts using this data. Analyzing the results of several interactions, which is more insightful than manually comparing a few, provides a view into the future. The predictive analysis or forecasting system assists in outcome prediction and helps identify unsuccessful business strategies.
Reporting
Run a variety of reports on sales forecasting, sales cycles, sales conversion, sales pipeline, and goal comparison using data gathered by CRM analytics tracking.
[Related Article: 8 Best Copper CRM Alternatives to Use in 2023]
CRM Analytics Measurement
CRM software allows you to measure a wide range of metrics to help you maximize sales efficiency. It offers insight into:
Pre-sale CRM Analytics
Prospects: Sales teams are constantly looking for new leads. Analyzing the prospect identification process, you can discover what your sales representatives are doing well and where they need to improve.

Lead Quality: Leads are the main income source for your sales department. Sales teams spend the majority of their time calling leads and sending proposals. By keeping track of these activities, you can get an idea of how well the leads turn into customers.

Engagement: Tracking client interactions across all channels enables data-driven choice. To maximize outreach, you can evaluate the effectiveness of each email sequence. Personalizing communications also benefit from data on website visitors, survey respondents, and newsletter sign-ups.
Post-sale CRM Analytics
Support Quality: Keeping track of customer issues enables you to identify chinks in your company. Customers are more likely to stay with you if there are fewer problems and quick solutions.

Segmentation: After a sale, you can group consumers based on pre-set criteria. Use segmentation to find clients who are likely to make further purchases or repeat previous purchases.
Advantages of Analytical Customer Relationship Management
Improved lead conversation rate.

Better market analysis before launching a marketing campaign.

Boost client satisfaction and loyalty.

More proper financial planning and forecasting.

The recommended actions are based on huge amounts of customer data that are too difficult for one person to handle.

Automated processes enable analytical CRM to predict future customer behavior, consumer buying power, or customer needs.

Improve your knowledge of your clients to enhance sales performance.

Use only the products and communication strategies that are suitable for the audience you want to reach in order to better focus your sales efforts.
Examples of the several types of data analysis in CRM
CRM analytics techniques include a variety of types. There are overlaps between the major three of descriptive, predictive, and prescriptive analysis. It's a good idea to briefly discuss the typical analytical CRM tools of each type of CRMs before going over CRM analytics examples.
CRM with descriptive analysis
Descriptive analysis is when you gather information on past performance and use a variety of metrics to try and get a picture of how things are going in your business. You can create shareable reports from these metrics by using filters and a range of visual graphics, charts, and lists.
Features of descriptive-analytical CRM:
Sales analytics

Marketing campaign analytics

Service analytics

Profit and loss analysis
CRM with diagnostic analytics
Diagnostic analytics aims to explain the results of certain events as well as provide you with a picture of how your data is shaping up. For instance, diagnostics can identify the specific customer journey pain points if a marketing campaign doesn't result in many sales.
Features of diagnostic analytical CRM:
Irregularity detection

Sales funnel analytics

Pattern recognition
CRM with predictive analytics
Descriptive and diagnostic analytics leave room for predictive analytics to fill in the gaps. It tries to predict the future by using the data rather than just looking at the past. This is excellent for planning marketing campaigns and sales efforts.
Features of predictive analytical CRM:
Predictive modeling

Probability analysis

Forecasting reports
CRM with prescriptive analytics
Of course, prescriptive analytics goes a step further than predictive analytics. It will actively provide recommendations for your goals and strategies, not just paint a picture of the future in which you make decisions.
Features of prescriptive analytical CRM:
AI workflow builders

Machine learning simulations

Network analysis



[Related Article: 5 Signs it's Time to Upgrade or Reimplement Your Old CRM System]
Top 7 best analytical CRM applications
It's time to look at the best companies of analytical CRM software after wading through all this introduction about the advantages of CRM with analytics. This list may not be complete, but it definitely offers something for every type of business.
[Related Article: 11 Best Low Cost CRM - Make Your Choice!]
HubSpot CRM is a comprehensive free marketing, sales, and service solution with available upgrades. Their primary tools have always included analytics, and they now offer Marketing analytics and Dashboard software. Create automated standard dashboards in your account to analyze your marketing channels, including your website, landing pages, blog posts, CTAs, emails, social media accounts, and more, with the top free version.
Pros:
The HubSpot CRM, which serves as a data repository for all incoming information, is the basis of the HubSpot product ecosystem. Their CRM's different dashboards provide analytics and reporting metrics. When combined with HubSpot's all-in-one Marketing Hub, which includes more powerful marketing analytics, these analytical CRM features can be further improved. It's excellent for evaluating the success of marketing campaigns and developing new ones.
Cons:
The price difference between HubSpot's Marketing Hub Starter and Professional plans is pretty large. In addition, customization options are quite limited and database filters need improvement.
Pricing:
HubSpot CRM offers a free plan

Marketing Hub Starter: starts at $45 per month, billed annually

Marketing Hub Professional: starts at $800 per month, billed annually

Marketing Hub Enterprise: starts at $3,200 per month, billed annually
Salesforce is one of the most powerful tools in the sales force automation and CRM industry. Einstein is their analytics solution that works in Marketing Cloud, Service Cloud, Sales Cloud, Salesforce Platform, Analytics Cloud, and so on.
Pros:
Einstein's machine learning is pre-trained with predictive models from Salesforce as an advanced cloud-based business intelligence (BI) analytics platform. Moreover, it adapts when more of your data becomes accessible. This makes it an effective analytical tool and it only gets smarter with time. With the help of Einstein, you can measure KPIs and other key metrics, as well as identify deals that are most likely to close. By using the Storytelling tool, you may create slide or presentation graphics automatically, saving time and making information simple to share.
Cons:
Customer assistance is not always responsive. Because of the high cost per user, some small firms cannot purchase it.
Pricing:
Sales Cloud Einstein: costs $50 per user per month, billed annually

Service Cloud Einstein: costs $50 per user per month, billed annually

Einstein Predictions: costs $75 per user per month, billed annually
Using separate pipelines for leads and projects, Insightly is a CRM for sales and project management. The real-time projects dashboard is the most unique analytical tool provided by Insightly. The platform will automatically create a visual dashboard of four project-related reports when you create an account, including a project pipeline funnel, projects by status, projects by rep and status, and projects completed by month. This allows you to track progress and improve delivery times.
Pros:
You can use Insightly to plan and execute your marketing strategies, including email marketing campaigns, and then review their data to see how successful they performed. Insightly's analytics also run on the CRM data at the center of their system. This one of the best analytical CRM tools also provides a useful mobile app and digital note-taking.
Cons:
Insightly is not one of the most economical CRM systems, especially because the analytics require the more costly version. Additionally, UI can be difficult to use and customer support could improve.
Pricing:
CRM Professional: costs $49 per user per month, billed annually

CRM Enterprise: costs $99 per user per month, billed annually

Marketing Plus: starts at $99 per month, billed annually

Marketing Professional: starts at $499 per month, billed annually
Zoho includes a huge suite of business optimization software. They offer some excellent analytics in their business intelligence module.
Pros:
In-depth reporting, data analysis, and automatic or scheduled data synchronization from apps, servers, and other possible places (CSV files, Microsoft Excel, Google Drive, Microsoft OneDrive, etc.) are provided by Zoho Analytics. The software offers a highly visual drag-and-drop user interface together with powerful analytical capabilities and teamwork features.
Cons:
The user interface is pleasing to the eye and generally useful, but it might be more customizable. You cannot view your data outside of the app because reporting data is served on Zoho servers.
Pricing:
There is a free version for two users

Basic: costs $24 per month, billed annually

Standard: costs $48 per month, billed annually

Premium: costs $115 per month, billed annually

Enterprise: costs $455 per month, billed annually
Freshworks, which includes Freshsales, Freshmarketer, and Freshdesk, is the main company for a wide range of products. The analytics technology that they use in several of their products is called Freshdesk Neo.
Pros:
Freshworks Neo is an analytics tool created to provide you with useful information starting at the first point of interaction with a new client and continuing through the whole customer lifecycle. This one of the best CRM analytics tools gives you insights from large aggregate data and also enables you to get more detailed information. The interface is really straightforward to understand, and reporting is simple to set up.
Cons:
The more powerful analytics tools that are part of the platform's Neo set are in the higher pricing plans.
Pricing:
Freshworks apps offer free versions

Freshsales: starts at $15 per user per month, billed annually

Freshdesk: starts at $15 per user per month, billed annually

Freshmarketer: starts at $19 per month, billed annually
6. Zendesk - Best CRM analytic system for customer support.
Zendesk is the platform best recognized for its customer service and helpdesk features although they now have sales capabilities as well. Explore is the name of their service analytics.
Pros:
Zendesk Explore is a reporting and analytics tool in the wider Zendesk toolset. In order to measure and enhance customer experience, it is designed to gather data from support and service operations. KPI tracking is made simple with intuitive dashboards and omnichannel analytics.
Cons:
It can be difficult to create complex reports. As opposed to a real-time, up-to-the-moment sync, your Zendesk numbers are imported and updated in Explore every hour.
Pricing:
Zendesk Service Suite: costs $49 per user per month, billed annually

Zendesk Service Growth: costs $79 per user per month, billed annually

Zendesk Service Professional: costs $99 per user per month, billed annually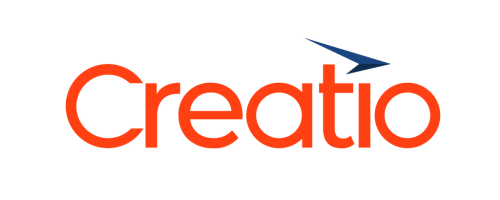 With the Creatio platform, anyone can set up business automation without having any programming experience. It uses an intuitive, straightforward UI that makes it simple for new users to quickly understand how to use the software. Both of their modules for sales and marketing offer strong analytics features.
Pros:
Business process management, which is used to set up automation, is a feature of Creatio for marketing. The effectiveness of these workflows is well monitored and analyzed. You can analyze your customer database with Creatio for sales. It gathers a variety of customer data that gives you better insights into how to move them through the pipeline and identifies the most important clients.
Cons:
Creatio provides both on-site and cloud setups, but the on-site version is more affordable that can be unpleasant for cloud-friendly consumers.
Pricing:
Creatio provides you with a 14-day free trial for you to test all the features available. Creatio offers a number of various editions and composable pricing, which allows users to select the edition that best fits their business model:
Growth

starts from $25/user/month

.

Provide automation to SMB clients
Enterprise

starts from $55/user/month

.

Enable full-scale automation for corporate and enterprise needs
Unlimited

starts from $85/user/month. Deliver limitless automation for advanced enterprise scenarios.
All Creatio licenses include basic support plan, product maintenance and free updates. More information: https://www.creatio.com/products/pricing.
You also can get a free demo with CRM experts and choose an option.
[Related Article: Pipedrive vs Salesforce vs HubSpot CRM vs Zoho CRM vs Highrise CRM: Mega Comparison]
Summary
CRM analytics is important for assisting you in making the best use of the volume of data available today. Data and intelligence together can provide information about the customer journey, business operations, the input and outcomes of investments, and much more.
This gives you the ability to forecast the future and make improvements to your inputs for better outcomes, enabling you to predict, scale, and optimize customer relations and profitability by increasing customer satisfaction and loyalty. You can maximize your efforts by using analytical CRM applications like dashboards, reports, forecasting, and AI.
Before making a purchase or implementing a program, it's important to consider your business strategy. You should also make sure that the CRM software solutions you select will help you to increase sales and improve your business.