Zoho Books vs Quickbooks: An overview
Zoho Books and QuickBooks are two of the most famous brands of accounting software. Naturally, any company should keep an eye on its funds.
It is critical to determine if you are investing in the appropriate software. Before you invest, evaluate the features, benefits and cost of the product. If you are hesitant, we are here to help you make the right business choice.
Who is Zoho Books for?
Zoho Books is an online accounting application that businesses use to manage and monitor their accounts. The platform is offered by Zoho Corporation, an Indian developer of business and productivity solutions. Shridhar Vembu founded the firm in 1996, and it has offices in Chennai and San Francisco on the West Coast.
The Indian government has recognized Zoho Books as the best app in the business category. Companies of various sizes can use the program to meet their accounting requirements. The free plan offered by Zoho Books has many features that allow small companies to operate efficiently without switching to a paid membership.
Zoho Books is suitable for:
Manufacturers who want to track high-value products
Users who need a customer portal
Businesses that use other Zoho products
Mobile Bookkeeping
Freelancers and small companies with multiple clients
Who is Quickbooks for?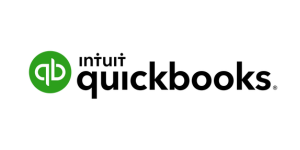 Intuit's Quickbooks is the world's most used accounting and finance software. The platform includes features and capabilities to meet company accounting requirements. Quickbooks is used by businesses from around the world to manage their money. It is an American software company founded in 1983 by Scott Cook and Tom Prue.
Because Quickbooks is a cloud-based application, all data uploaded by businesses is stored on Cloud servers. This platform does not require businesses to install any specialized hardware on their workstations.
QuickBooks is suitable for:
Integration with third-party tools
Payroll processing
Businesses that need easy access to local accountants
How They Compare: Zoho Books vs Quickbooks
| | | |
| --- | --- | --- |
| Criteria | Zoho Books | QuickBooks |
| Customer Service | ⭐⭐⭐⭐ | ⭐⭐⭐⭐⭐ |
| Ease of Use | ⭐⭐⭐⭐ | ⭐⭐⭐⭐ |
| Reporting | ⭐⭐⭐ | ⭐⭐⭐⭐⭐ |
| Integration | ⭐⭐⭐⭐ | ⭐⭐⭐⭐⭐ |
| User Adoption | ⭐⭐⭐⭐ | ⭐⭐⭐⭐ |
| Deep Customizations | ⭐⭐⭐⭐⭐ | ⭐⭐⭐⭐⭐ |
| Value for Money | ⭐⭐⭐⭐⭐ | ⭐⭐⭐⭐ |

Zoho Books vs Quickbooks: Features
Zoho Books
To simplify your accounting workflow, Zoho Books automates various tasks, including sending payment reminders. Since it allows you to bill GST, it is suitable for Indian businesses. However, Zoho Books can charge and account for transactions under the vast majority of tax rules, making it suitable for businesses in multiple countries.
It is a comprehensive accounting solution that meets a variety of business needs, including accounts payable and receivable, inventory tracking, transaction monitoring, payroll administration and many other important tasks.
In addition, Zoho Books offers a client interface that stores transaction history in a secure environment. Using the client portal, customers can access stored transaction data at any time.
This technology allows businesses to maintain different timesheets for individual projects and conveniently track each transaction. Zoho Books has an Android and iOS-compatible mobile app that allows customers to manage their money from anywhere. Numerous industry-leading businesses such as Sys Group, SAS, Pattra, August Infotech, Pacific Architect and Engineers Incorporated use Zoho Books to keep track of their requirements.
[Related Article: Zoho Alternatives: Top 6 CRM Competitors]
Quickbooks
Quickbooks has several features beyond accounting, such as the ability to manage personnel and perform many other complex activities. Quickbooks is used by businesses of all sizes and sectors, including wholesale, manufacturing, retail and construction.
Quickbooks allows businesses to easily link multiple bank accounts, and the software automatically downloads transaction history. Quickbooks automates the categorization and organization of company transactions, allowing businesses to save a significant amount of productive time.
With Quickbooks, businesses can easily send payment reminders to consumers, allowing them to work more efficiently. Quickbooks is user-friendly software with a minimal user interface that allows those with no accounting experience to use the platform effectively.
Quickbooks also offers an Android and iOS compatible mobile app that allows customers to manage their business from anywhere in the world with a reliable Internet connection. Its mobile app greatly expands the accessibility of the accounting platform.
Since its inception, Quickbooks has continued to improve the platform, allowing them to expand their customer base worldwide. According to the corporation, about 4.5 million businesses use Quickbooks for bookkeeping and accounting.Eping requirements.
Zoho Books vs Quickbooks: Support
Zoho Books has an extensive documentation area that allows you to perform keyword searches. There is also a frequently asked questions section that addresses all customer questions.
Each part of Zoho Books has a video that demonstrates how to conduct activities, making it easy to set up the program. In addition, you can contact Zoho Support at any time, as it is available 24/7. There are other communities where you can get answers from Zoho consultants.
QuickBooks, like Zoho Books, has a Learn and Support website with articles and videos. There's also a section with answers to frequently asked questions. QuickBooks offers chat and phone assistance if you prefer to speak to a representative. In addition, businesses can hire certified QuickBooks ProAdvisors who can provide valuable support.
Zoho and QuickBooks provide self-service parts as well as chat, email and phone assistance. However, if you're looking for a local expert, the QuickBooks ProAdvisors network is extensive and accessible.
[Related Article: CRM metrics for you to track]
Zoho Books vs Quickbooks: Pricing
Zoho Books
Quickbooks
Quickbooks
and Zoho Books alternatives
When it comes to accounting and bookkeeping, there are several alternatives to consider instead of QuickBooks and Zoho Books:
Xero: Xero is a cloud-based accounting software that boasts an array of features, including invoicing, expense tracking, bank reconciliation, and financial reporting. It is highly regarded for its user-friendly interface and robust integration capabilities.
Wave: Wave is a widely-used accounting software, particularly popular among small businesses and freelancers. It offers functionalities like invoicing, expense tracking, and receipt scanning. While the software itself is free, Wave also provides optional paid add-ons for payroll and credit card processing.
FreshBooks: Geared towards small businesses and self-employed professionals, FreshBooks is a cloud-based accounting software known for its user-friendly interface and exceptional customer support. It offers features such as invoicing, time tracking, expense management, and reporting.
Sage 50cloud: Formerly known as Peachtree, Sage 50cloud is a desktop-based accounting software designed to meet the needs of small and medium-sized businesses. It offers features like invoicing, inventory management, cash flow tracking, and financial analysis.
NetSuite: NetSuite is an all-encompassing cloud-based ERP (Enterprise Resource Planning) system that encompasses accounting and financial management features. With its focus on medium to large businesses, NetSuite provides functionalities like financial reporting, budgeting, inventory management, and CRM.
Which is Better for Your Business?
Comparing Zoho Books to other accounting software modules available on the market, its features are unique. Some features include estimating, purchase order issuance, budgeting, multi-user access, inventory management, online payment acceptance, customer billing, invoice monitoring, and personnel management.
On the other hand, QuickBooks provides a suite of accounting features most suited to small and medium-sized businesses. It helps keep track of expenses for effective financial management. Integrated payroll, file management, sales returns, unpaid invoice tracking, time and expense allocation by task, inventory management, profitability measurement by class and location, cost management for inventory monitoring using FIFO accounting and sophisticated reporting are some of the features.
QuickBooks Online Plus and Zoho Books Professional provide comparable functionality. Differences include tax filing and issuance of 1099 forms. Zoho Books supports these features only through third-party integration.
Subscribe to FMC Newsletter
No spam and promotion, just insightful information