Features To Consider in a Call Center CRM Software
CRM solutions for call centers have several features. They combine functionality from contact centers including complex call routing, ticketing systems, virtual dialers, and IVR integrations with capabilities from typical CRMs.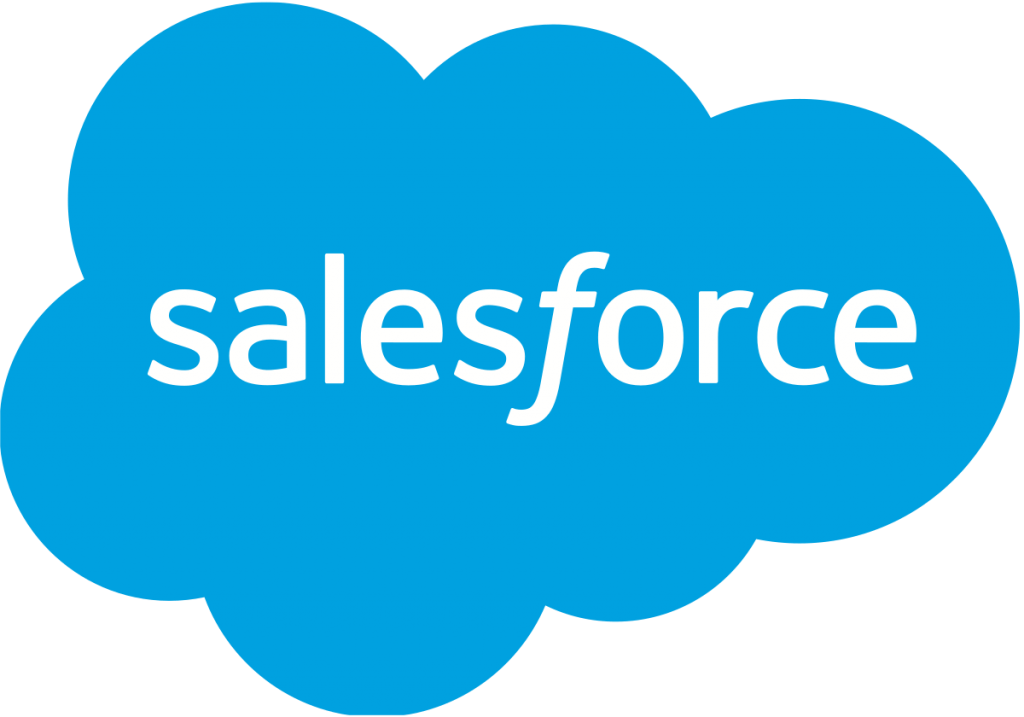 Salesforce is an industry leader known for its mammoth feature set and endless customization options. The platform can adapt to any industry, from manufacturing to insurance.
Salesforce is a great platform because of its scalability and customization choices, as well as its simple functions and design. With a long-term vision and high-performance capacity, Salesforce CRM Software continues to occupy the largest position in the software business for customer relationship management.
A variety of industries use Salesforce, including automotive, banking and insurance, retail, and technology. Auto dealerships are the largest users of Salesforce CRM, accounting for over 50% of all installations. They use it to manage sales leads, customer relationships, and inventory.
Salesforce is the leading
SaaS
provider with its flagship CRM platform, available exclusively online, as well as its SaaS platforms for marketing, service, and the Internet of Things. All of these platforms can be packaged and sold as traditional software.
However, your needs will determine the best CRM for the call center. The features necessary for an inbound call center and an outbound call center are slightly different.
So, we've highlighted a few key features that you can start looking for in any CRM software.
Call Routing
Call routing connects clients to the most qualified agent who is available, competent, and highly skilled to help them. With this feature, caller wait times are reduced and consumers aren't routed between agents before speaking with one who's capable of helping.
You can handle consumer calls much more effectively with call routing. Customer satisfaction and sales increase when client response times improve significantly.
Numerous call center CRM solutions include call routing capabilities. But the key is how flexible they are to your specific requirements.
For example, the software only allows direct call routing, but you might need skill-based routing where the next call is directed to agents with the necessary skill set. Therefore, test the solution before integrating it completely into your workflow.
Call Scripting
Call scripting is a technique for providing representatives and agents with the necessary words to use during calls without having them to remember. The call scripts can serve as general guides that salespeople can use in any situation.
Additionally, when everyone follows the same script, consumers receive the same quality service regardless of which agent they speak with. You can give customers a more consistent experience by using call scripting and also can ensure that agents are providing the same crucial information to each caller and are achieving compliance goals by giving them a script to follow.
As a result, human errors are reduced, call quality is better, and customers have a more positive experience.
Call Recording
This function records a customer call and saves it as a recording. These recordings can then be watched back to see if the agents are giving the right information or following workflows. During coaching sessions, agents and reps can also be trained using the recordings.
Therefore, it's a useful tool for quality control because it lets you listen to calls and identify areas where agents could do a better job. It also helps in training new employees.
Reporting and Analytics
You can use reporting and analytics to help you make decisions based on the data collected. You may check the performance of the entire team, and see whether you have a seamless workflow or opportunities for training.
KPIs like average call length and abandoned calls are tracked with the use of built-in reporting tools. This makes it simpler to identify trends and weak points.
CRM Integration
Your representatives can easily access client data and history in real-time using call center software that integrates with CRMs. Customers wouldn't have to wait for service while your representatives or agents gather the necessary customer data.
Because of the reduction of information duplicates between systems and CRM integration, call processing is faster. Agents are more certain that the information they provide is reliable because there is less chance of mistakes. Handle times are significantly reduced as a result of the fewer callbacks.
Сall center CRM solutions have built-in CRM capabilities. However, you would need to combine them with a third-party CRM for general contact center solutions.
[Related Article: 9 Best Personal CRM Apps in 2023]
7 Best Contact Center CRM
1. Hubspot - Best for Small Businesses seeking basic call center capabilities.
HubSpot is an all-in-one CRM platform whose service hub may be used as a call center solution. Although its inbound calling features are currently in development, you can still make outbound calls.
Using the platform's VoIP software, agents can make direct calls to customers. When an agent talks to a client, they will have access to all of the customer's information on one dashboard with the integration of its service hub with its free contact center CRM. Having all of this data in one location enables a quicker and more straightforward solution to issues.
Features:
Activity Tracking: Keeps track of all communication, documentation, and support tickets with a customer.

Pipelines: Use drag-and-drop functionality to move a deal through the sales process.

Email templates: Pre-written scripts and templates increase performance over time.

Daily Dashboard: Provides representatives with important data, including tasks and quota progress.

Automated Call Logging: Representatives can keep track of contacts and log calls automatically.
Pros:
Robust ticketing automation system

Free CRM integration, but is their CRM totally free?

Track client queries in one place
Cons:
It lacks automated call workflow

Basic features for call routing
Pricing
Free Plan: Support for unlimited users

Starter: $45 per month for 2 users

Professional: $450 per month for 5 users

Enterprise: $1,200 per month for 10 users
2. Pipedrive - Best for Inbound Call Centers.
Pipedrive is a user-friendly sales CRM that offers a wide range of pipeline management capabilities in addition to calling features like automatic call recording, call routing, and communication history. Strong workflow automation can be set up to automatically assign or route incoming calls to the most qualified agent as well as automatically add important information to contact records. Based on the outcome of your previous interaction, you can even plan follow-up activities.
Pipedrive is a great call center CRM choice with upgrades, but its basic plans lack some native sales and marketing functions.
Features:
Call routing: Directs the caller to the appropriate agent or salesperson automatically.

Call Monitoring: Guarantees agents are providing consistent messaging.

Workflow Automation: Route calls to the appropriate reps and other automation.

Add-on Upgrades: Use a la carte functions for lead generation and marketing.

Customer Data Sync: Provides callers' context in real-time for your agents.
Pros:
Workflow automation for calling

Available upgrades and add-ons

Call-routing automation
Cons:
No free forever plan

Only one integration in the free trial

No Caller from some tiers
Pricing:
Free Trial: 14 days for all plans

Essential: $14.90 per user, per month

Advanced: $24.90 per user, per month

Professional: $49.90 per user, per month

Enterprise: $99 per user, per month
[Related Article: How to Choose a CRM System]

3. Zoho CRM - Best Call Center CRM for Customization.
Zoho is a powerful CRM software that manages your sales, marketing, and customer service operations.
It has an integrated phone feature that lets you make immediate calls using either your phone or a third-party app. However, it can only do simple tasks like click-to-call, call pop-ups, and call notes. You would need to integrate third-party software like Justcall, Ring.io, Aircall, and many others to access advanced features.
Additionally, you can connect it with their stand-alone application, Zoho Voice, giving you access to all of the features a call center requires. With the use of this integration, you can set up advanced call workflows, sync contacts from Zoho CRM, and manage calls directly from the CRM.
Features:
Integrations: Integrates with WhatsApp, RingCentral, and other communication platforms.

Task management: Use automation and reminders to keep reps organized and on task.

Customizable: Easy to customize and connect with other apps and Zoho products.

Telephony: Call leads or contacts directly from the CRM to make outbound sales calls.

Automated Workflows: Plan calls, manage follow-up tasks, and record every call.
Pros:
Free trial

Call reporting analytics

Simple integration with additional Zoho products
Cons:
Only three users can use the free tier.

Call routing accessible via third-party integrations
Pricing:
Free Trial: 15 to 30 days for all plans

Free Version: Supports up to three users

Standard: $14 per user, per month

Professional: $23 per user, per month

Enterprise: $40 per user, per month

Ultimate: $52 per user, per month
4. Nextiva - Best for Automating Call Center Functions.
Nextiva is the best option for automating call center features. With its business communication plans, Nextiva combines collaboration features including chat, video, and phone calls into a single app. Its features include call routing, screen sharing, unlimited HD calling, and personalized caller ID. Although it doesn't work like a typical CRM, it has great automation tools that let you send emails to new leads, prioritize cases with poor customer feedback, and deploy surveys after calls.
While Nextiva is a great tool for managing business communications, if your company needs advanced customer support functions, it might not be the best option for you.
Features:
Customer Behavior Tracker: Its AI identifies client moods and predicts requirements.

Call routing: Quickly connect inbound callers with the appropriate agent or salesperson.

Automation: Create AI-driven sales automation.

Advanced Features: Use IVR and call monitoring for quality control.

Activity Tracker: Keep a record of all client interactions to boost sales and customer service.
Pros:
24/7 customer service is available via phone, live chat, and email.

Setting up the phone system with a drag-and-drop call flow builder

Popular for having a high percentage of uptime and minimal outages
Cons:
It does not provide a free plan

Only videos are used for training.

Lacks email marketing features
Pricing:
Free Trial: 7 days

Essential: $17.95 to $23.95 per user, each month plus sales CRM add-on

Professional: $21.95 to $27.95 per user, each month plus sales CRM add-on

Enterprise: $31.95 to $37.95 per user, each month plus sales CRM add-on
5. Voicent - Best for Advanced Call Center Functions.
Voicent is a communication platform that has a built-in CRM with main contact and lead management features. It has call center-specific tools including an auto-dialer, IVR, and automated outbound phone surveys that help increase agent efficiency. Additionally, it integrates with SugarCRM, Zoho CRM, and Salesforce CRM systems.
Voicent has several visible drawbacks, including a lack of a mobile app, a limitation of third-party integrations, and few customization options. Furthermore, it doesn't provide any tools for online marketing campaigns. Other call center features like email campaigns, workflow automation, and inbound call center caller ID come at an additional cost.
Features:
CRM: It includes contact management, a wizard for importing contacts into the system, the ability to save search filters, custom fields, categories for the sales funnel, and displays, as well as the ability to control agent access.

Business automation: Capture leads (through phone, email, and online), track website visitors and web forms, trigger workflows, track contact activity, record daily sales and potential deals, monitor agent performance, and activity, create a customized caller experience, and automatically pop-up CRM on phone calls.

Call center tools: Inbound and outbound IVR, email and SMS marketing, phone and SMS surveys, predictive dialer, PBX phone system, outbound call center

Help and support: YouTube tutorials and a self-help module for using the software; paid support such as product training, standard setup, professional support, remote login, free upgrades, license transfers, remote support services, maintenance, and email and phone support.
Pros:
Includes a built-in email campaign tool

Offers automated phone survey even for outbound calls

Provides predictive dialing features, which can drastically improve calling productivity
Cons:
Some features, such as workflow automation and caller ID for inbound call centers, come at an additional cost.

No mobile application

Self-help guides and tutorials are the only types of free customer support.
Pricing:
Free trial: 30 days

All-in-One Voicent Cloud: $19 per agent, every month

Usage fees: Starts at 1.5 cents per minute
Support and Training:
Professional Support and Training: Ranges from $149 to $499 one-time cost

Annual support: $99 every month (paid annually) or 30% of software purchase

One-time product help phone support: $185 per hour
Add-ons:
Inbound call center with number: $15 per number

Two-way text message campaign tool: $15 per number

Additional inbound/outbound voice channel: $7 per channel

Workflow automation and customer journey management: $99 per account

Caller ID: $2 per ID

Email campaign tool: $5 per user

Call center manager: $10 per user

Dedicated cloud account: Starts at $250 every month
[Related Article: Best Low Cost CRM]

6. Five9 - Best CRM Call Center for High-Volume Calling.
Five9 assists in the facilitation of sales and service in call centers through workforce management tools, dialers, and contextual customer data.
Five9 is a call center solution with features for both incoming and outgoing sales and support calls. Even though it is not a CRM, it provides customer management capabilities in addition to outbound calling features including a powerful predictive dialer that helps sales agents in generating more calls and scripts for customer support and upselling. As a result, Five9 is suitable for enterprise-level call centers with numerous sales representatives making lots of outbound sales calls.
Although Five9 is great for large or multi-location call centers, it is probably not the best choice for smaller businesses.
Features:
Predictive Dialer: Boost outbound efficiency with automatic predictive dialing.

Custom Reports: Compile important call data to manage sales or service representatives more effectively.

Integrations: Strong third-party app integrations that can be fully customized.

Call recording: Use call records to guarantee a high standard of quality.

List Management: Launch targeted outbound campaigns.
Pros:
Multiple integrations

Suitable for calls with a high call volume

Strong enterprise software
Cons:
Free trials are only available on request

Some find it too powerful

Long implementation time
Pricing:
Free Trial: Available upon request

Core: $149 per month

Premium: $169 per month

Optimum: $199 per month

Ultimate: $229 per month
7. Freshsales - Overall Best Software For Call Center
Freshsales has a built-in dialer that tracks and logs sales conversations in addition to powerful pipeline features and help desk integration.
Freshsales is an all-purpose CRM that provides call centers with a variety of relationship management capabilities and customizations. You can customize the visual pipelines, reports, and follow-up tasks to suit your needs. Additionally, this CRM for contact center integrates with Freshdesk, the call center software from Freshsales, to provide even more calling functions, and it has a built-in dialer with call recording and voicemail drops.
Features
Lead scoring: Identify prospects with a high possibility of making a purchase.

Customization: Create unique dashboards, reports, and forms.

Automation: Create call routing workflows and segment customer lists.

Calling: For efficient calling, use the built-in dialer and the Freshdesk integration.

Task management: Tracks tasks and promotes customer engagement.
Pros:
Various calling features

Highly customizable

Multiple business integrations
Cons:
Missing social media monitoring

Limited free tier

Difficult to export data
Pricing:
Free Trial: 21 days

Free Version: Support for unlimited users

Growth: $15 per user, per month

Pro: $39 per user, per month

Enterprise: $69 per user, per month
BTW, you may run a quick wizard to compare prices:
The Best CRM Call Center Software: How We Rated It
Excellent call center CRM software offers cutting-edge functions specialized to phone calling activities within the platform or through an interaction with a third-party app. In order to track call logs and call center activity, the software should also provide users with reporting features. Great CRM providers also provide excellent customer support, are easy to use, and provide attractive price options—some of the essential CRM features that small businesses need.
Our analysis shows that Freshsales, in addition to CRM sales and marketing functionalities, is the best CRM for call centers because it includes unique call center features like Queue Callback (virtual hold), Bring Your Own Carrier, and supervisor call center controls.
Below you can learn about our evaluation process for choosing the best call center CRM software:
Specific Features
The features that were directly related to managing and tracking contacts, leads, and calls were the most important evaluation criteria. A built-in phone system and tools for generating call-centric analytics reports are crucial for call-center CRMs. We also looked at lead scoring, email marketing, SMS (short messaging service) marketing, and workflow automation.
Ease of Use
The usability of the platforms was another factor considered when evaluating the solutions. This was evaluated in terms of the knowledge necessary to set up an account, integrate with internal or third-party applications, and manage the contact, lead, and call center aspects of the CRM. We also evaluated the system's user interface's general usability.
Help and Support
Users who use any of these systems can avoid having a bad user experience and outcomes by receiving extensive support and service. Customer service hours and the accessibility of support by phone, live chat, and email were considered when evaluating help and support. We also looked at online training resources, forums, and tutorials for users.
Pricing
Pricing considers the availability of free plans, different scalable pricing options that can be purchased affordably, and the possibility for a subscriber to choose between paying monthly or saving money by paying annually. We also considered the costs associated with its call management features.
General Features
We looked at the overall functionality we think is required for a CRM in addition to the core and call center-specific functions. A mobile app, multiple CRM integration options, reporting and analytics tools, and customizable sales pipelines are all considered. We also evaluated additional features that are typically found in CRM systems, like automated workflow options and task management.
Expert Score
We evaluated what users say about each product. These criteria take into account user feedback in order to understand platform popularity, usability, and overall value for the price.
[Related Article: CRM Database Management]
Bottom Line
You need a CRM to manage the conversations because call centers are where important customer interaction occurs. A CRM that seamlessly integrates with your phone service provider is essential for providing the best customer experience. While many CRMs claim to offer this collaboration, only a select few have the capabilities to truly monitor activities and tickets, as well as automate marketing efforts.
By following the recommendations on our list of the top industry solutions for CRM in call centers, you can ensure that your business is equipped with the right tools to effectively manage customer interactions and drive success. With the right CRM in place, you'll be able to streamline your operations, enhance customer satisfaction, and ultimately achieve your business goals.
Subscribe to FMC Newsletter
No spam and promotion, just insightful information