Ready to Elevate Your Wealth Management Practice? Contact Us Now to Discover the Perfect CRM Solution for Your Financial Advisory Firm

Meanwhile, let's delve into some of the key factors discussed in the article below...

Customer relationship management (CRM) software can be critical to the success of your advisory business. The best CRM for financial advisors can help you organize and store data for existing clients while also generating new leads. Automating certain tasks can also help you run your business more efficiently and save time.

Such programs can be useful for you:


Using this software could increase conversions and revenue. But which CRM is best for financial advisors? If you're looking for a new customer relationship management software program for financial services, we've compiled a list of some of the best options.
Top Rated Solution for Financial Businesses
This all-in-one solution is much more than a CRM. It contains a wealth of features that leverage its comprehensive CRM capabilities to help you boost customer relationships, streamline payment processing and build out your online presence.
Integrates with a variety of third-party apps, including QuickBooks, MailChimp, Slack and others
Mobile app available for both iOS and Android
One-on-one personalized onboarding
24/7 live chat and phone support
Because there is such a variety of features, it takes time to learn how to get the most out of it. However, Thryv offers free, unlimited 24/7 assistance, so there's always someone to help.
Another 4 leaders in the market of Financial Advisors CRMs:
Best Overall
Salesforce
If you want to sell smarter and close more deals, Salesforce is the #1 CRM to consider.
Go to site
Best Workflows
Monday
Customize your workflows to track all aspects of the sales cycle.
Go to site
Best Sales
Pipedrive
A sales-focused CRM that uses AI to automate repetitive tasks and manage leads and sales.
Go to site
Best for Service
Creatio
Personalize engagement, shorten your sales cycle, and grow your business.
Go to site
Take your practice to the next level with a high-quality CRM
Years ago, businesses of all sizes, from sole proprietorships to large corporations, used separate, non-communicating software for bookkeeping, scheduling, and record management. Most, if not all, of these processes, are handled by modern CRMs. They centralize data while also including tools to speed up every process.
Every CRM is unique, but the goal is always the same: keep data organized and secure; communicate and track communication with contacts; improve productivity by streamlining workflows, and make the information as accessible as possible. Intelligent interfaces vary in design, but they all accomplish the same thing: they make sure you have access to the information you need while funneling relevant data between you and various channels (such as email, billing, etc.).
The software is intended for the finance industry to track and engage both new prospects and existing accounts. Not only do these systems keep track of customer information, but the software also provides guidance by identifying opportunities to cross-sell, changing an individual or family's wealth plan when a new option is in their best interest, and reducing the time it takes to complete tasks and core documents, to name a few features.
What Is a CRM for Financial Advisors?
What is the best CRM for financial advisors? The ability to expand their client base while developing longer-lasting and more profitable relationships with their clients are critical for financial advisors. Advisors can scale their efforts and resources to manage their contacts and identify new opportunities by using a customer relationship management (CRM) system. CRM systems are data-driven, allowing advisors to have critical information at their fingertips for cultivating relationships with clients and prospects and moving them through the pipeline efficiently.
Benefits and Features of a CRM for wealth management
Here is a list of the main benefits of CRM for financial advisors.
Manage leads
It's all about generating more leads and getting to know your contacts. CRM software keeps track of all of your networking activities. Every new person you meet can be nurtured from a prospective lead to a loyal client in this manner. Engagement history and personal note-taking help you remember when and how you first made contact. CRM allows you to stay on top of each client's needs and goals. It suggests methods for gently guiding leads through your sales funnel. A CRM continues to function even after contracts are signed. It provides sales pipeline management to assist you in planning your clients' long-term loyalty.
Get business insights
The best CRM software for financial advisors industry frequently includes business analytics. A large number of relationships means a wealth of valuable information. Financial services CRM enables you to compile data on previous trading and planning activity. You can do this not only within your own network but also by gaining access to broader financial data. Using such community data and intelligence yields actionable insights. These are important benefits to provide to your current clients. They will also assist you in attracting new clients.
Boost revenue
The bottom line is still the most important thing. As a professional financial advisor, you understand that your success is dependent on the success of your clients. Your primary goal is to increase the value of your client's financial portfolio. CRM solutions for advisory firms boost revenue by automating task management. This means less time spent on tedious tasks. It frees you up to concentrate on the important things, such as financial research and client relationships. CRMs for financial advisors are excellent organizational tools for planning and scheduling. It allows you to stay on top of your affairs and never miss out on an opportunity.
Improve sales & marketing
Different moving parts make up a business. Sales and marketing are critical components. When it comes to running a small or large firm, finance professionals must be close to marketing and sales. Growing your business necessitates getting your name out there through campaigns such as email marketing or even social media. After marketing has done its job, sales teams must meet with incoming prospects. CRMs aid in keeping these sales teams prepared and informed. These are some of the key features that the best CRMs provide.
Great customer experience
A financial advisor does not simply sell a stock tip once in order to earn a commission. These are long-lasting bonds. Follow-ups are critical. Free CRM for financial advisors ensures that each customer has easy access to customer support. This applies both in good and bad times. There are numerous issues to address. It could be technical support, or the client may have new requirements. You must make a decision. Even if things do not always go as planned, customers should be able to rely on their financial advisors for excellent support.
Below are some critical features that financial advisors should look for in a CRM system.
Workflow Automation
Workflow automation is essential for financial advisors. You can use this feature to automate routine tasks like emailing clients or following up on leads. The CRM will handle your tasks once you've configured the workflow rules.
Client Tracking
A good CRM will keep track of all interactions you have with your clients, including email, phone calls, and in-person meetings. You will always know what is going on with each client relationship if you have access to this information.
Client tracking is essential for financial advisors because it allows them to track the amount of time they spend with each client and provides a history of all interactions. This data is useful for assessing the effectiveness of your communication methods and determining how to best serve your clients.
Lead Management
Lead management enables you to organize and prioritize prospects. Lead management allows you to create a pipeline of potential prospects and assign tasks to your team members. Lead management will assist your team in focusing on the most promising leads and increasing the likelihood of those leads become clients.
Contact Management
Contact management enables you to save client information such as personal information and contact history. Contact management can help financial advisors keep track of a client's account status, investment portfolio, and other important information.
Customized Fields
Custom fields are available in many CRMs. Custom fields allow you to track additional data that is relevant to your business. It should be powerful enough to create a customized solution. Essentially, the CRM should be able to adapt to your company's needs.
The best CRM for financial advisors + integrations
The best CRM for investment bankers should be simple to integrate with other software, such as email marketing or accounting software. Seamless integration will simplify data management and increase efficiency.
Wallet Share Calculations
The best CRM for financial advisors will also calculate wallet share. The percentage of a client's assets managed by your firm is known as wallet share. Your CRM should be able to track all of your invested assets and generate detailed reports on your wallet share percentages.
Collaborative Forecasting Tools
You can share your forecasts with clients and other financial advisors using collaborative forecasting tools. It is critical to provide detailed reports when sharing forecasts so that your clients can review and sign off on them. These collaborative forecasting tools can also be used for intra-firm communication, such as sharing research or idea generation with other members of your company.
What Does a CRM for Financial Advisors Typically Include?
While CRM systems have always been data-driven, data analytics and business intelligence technology enable advisors to turn that data into actionable plans that allow them to reach out to targeted prospects and serve clients more professionally and efficiently.
Workflow automation is an offshoot of contact management that allows advisors to free themselves from repetitive tasks. Clients and prospects are tagged based on their needs, interests, level of engagement, and pipeline position so that workflow automation can handle the necessary but tedious tasks of follow-up, scheduling, and communications. Some CRM systems include a marketing automation component that allows advisors to create marketing campaigns and track their results.
CRM for investment advisors is also a time management tool, allowing advisors to prioritize and schedule activities, which can be done automatically in some cases. A good CRM also includes document management, which allows you to store files, attachments, and notes related to a client relationship for easy retrieval.
CRM systems should be able to track all client activities and results on both a macro and micro level. Analytics enters the picture to provide measurements against targets and insight into future actions required. The analytical insights can then be transformed into high-quality reports for client consumption.
Finally, a CRM is useless unless it can communicate with the other data sources or investment management tools you use. The greater the scope and depth of integration, the better. Naturally, not all CRM systems are created equal, with some having more bells and whistles than others. At the very least, a CRM should include these core components.
How does financial advisor-client management software help clients?
Read on to find out about the major tools you get with a CRM for wealth management.
Track activity
Never turn your back on what is happening. CRM for wealth management allows you to keep track of all interactions. This applies to all communication channels with your contacts, including phone calls, emails, texts, meetings, and even social media. Each recorded event is shown in chronological order. Notes, tags/labels, and uploaded attachments are also available. Financial CRM displays the transaction records of clients. This makes tracking investment progress easier. This data can be compared to desired targets. It's also useful for adjusting client strategy over time. People's needs are constantly changing.
Automate tasks
Allow the machines to do the tedious work. Workflows are included in the best CRMs. These will be used to automate business processes. This is useful for freeing up time from more time-consuming tasks. You will have more time to research investment opportunities and financial strategies. Workflow automation works by utilizing artificial intelligence. This is accomplished through the use of machine learning and other algorithmic step-by-step instructions. It automates tasks like onboarding a new client and sending email reminders and follow-ups. It's useful for confirming quotes and billing. They can also help with sales processes like filling buy and sell orders.
Keep documents organized
Don't lose your documents. The best CRM for financial planners stands for contact management, but a CRM solution also includes document management. It may even be more useful than email for this, as attachments are less likely to become buried in staggered threads. Document management encompasses more than just documents and spreadsheets. CRMs can store and organize virtually any type of file. These could be textual or rich media transcriptions, such as video or audio. You can add notes, tags, or labels to help with searching and retrieval. Share and collaborate on documents with different permissions assigned to each colleague. Any document, at any time.
Stay on schedule
Keep the date in mind. CRM systems are used by all types of professionals to manage their time. CRMs are excellent for keeping track of everything that has happened in the past. They also aid in the planning of future events. You can directly schedule an event through your communication. CRM for financial services industry will schedule a call on your calendar if a client requests it on a specific day. You are reminded prior to the call. It contains all of the pertinent information about the client and the meeting. CRMs also contain scheduler CTAs. An email is sent to the contact with meeting time options. You can choose from a number of calendar views and options. These are useful for team bird's eye views of everything that is going on.
Analyze and report
Data is the lifeblood of businesses, particularly those in the financial services industry. This is a world of patterns and numbers. CRM software for financial advisors allows you to track and analyze the effectiveness of your outreach campaigns. Keep track of how you're generating new leads and converting them into customers. It displays the status of each client's case as it moves through the pipeline. It can help your sales and support teams work more efficiently. Analytical knowledge can be exported to custom reports. You distribute these both internally within your company and to your valuable clients.
What Are the Expected Costs of a CRM for Financial Advisors?
CRM pricing can vary greatly and you can even find the best free CRM software for financial advisors. Some systems charge per user, while others charge based on the number of databases or assets managed. The cost of a financial planning CRM can range from $35 to $60 per user per month for independent advisors or smaller firms looking for a starter CRM package with the core components. Users should expect additional features and a higher level of customer support for systems at the higher end of that range. Prices for CRMs with additional features, such as marketing automation, more email functionality, or more data storage, range from $70 to $120 at the mid-tier level.
How We Chose the Best CRMs for Financial Advisors
CRMs continue to evolve at the rate of technology, making them more complex and making comparisons more difficult. When reviewing CRMs for this roundup, we first looked at the above-mentioned core components and how they compared to one another. We narrowed the list even further based on unique features that could improve advisors' CRM experiences, such as ease of use, customization, and integration breadth. We also took into account the overall experience and value of CRMs in relation to independent advisors and smaller firms. That reduced our original 7 finalists to the best financial advisor CRM software.
Financial services CRM comparison chart (Top 7 Best Financial CRM)
Creatio
Creatio's solution for financial services enables businesses to gather comprehensive customer data, develop multichannel marketing campaigns, increase retail sales, and enhance customer service and support. The platform allows for flexible customer segmentation based on various criteria, making it easier to engage with customers through personalized offers on the right channel at the right time.
Creatio's products can be purchased individually or as a comprehensive CRM solution, which automates both customer-facing and industry workflows with no-code. All of Creatio's products are equipped with powerful no-code tools and out-of-the-box capabilities, allowing organizations to digitize workflows, improve customer and employee experiences, and boost efficiency across all business units. With Creatio's no-code UI builder and drag-and-drop visual design tools, non-technical users can create powerful business apps without the need for coding.
Key features
Activity Dashboard




Collaboration Tools

Contact Database

Contact Management Software

Customer Database

Document Storage

Lead Distribution

Pipeline Management

Quotes/Estimates

ROI Tracking

Real Time Data

Workflow Management Software

Lead Qualification

etc.
Pricing
Sales Creatio

starts from $25/user/month
Service Creatio

starts from $30/user/month
Marketing Creatio

$916/year
Studio Creatio

starts from $25/user/month
Pros
Comprehensive data collection
Marketing efforts with several channels
Customer service and support have been improved.
No-code applications
Workflow automation
Cons
Creatio may be an expensive solution, especially for small businesses.
Users may need to spend time and money learning how to use the platform and its features.
Wealthbox
Starburts Labs created Wealthbox CRM. They operate from New York City and Providence. Wealthbox is a wealth management CRM with desktop, web, and mobile applications. It's simple to use and requires little instruction. This is an excellent tool for both solo financial advisors and client relationship management advisory firms. Good customizable workflow templates are among the key features. Wealthbox provides useful tools for pipeline and opportunity management. These aid financial advisors in their sales process in order to acquire new clients. CRM features such as task management tools and document management are available on this platform. Because of its scalability, this is the best CRM for financial services. Wealthbox offers a free trial period.
Key features
Integrations
Data Security
Wealthbox Email
Mobile App
Pricing
Basic: $35 per month when billed annually
Pro: $49 per month when billed annually
Premier: $65 per month when billed annually
Pros
Simple and intuitive platform
A brief learning curve
Management in collaboration with an activity stream
Social media integration
Mobile accessibility
Cons
Enterprise pricing not available online
Junxure
Advisor Engine creates Junxure. This is the best CRM for small financial services firm with business process automation. It's excellent for improving client relationships. Junxure assists in the collection of financial data as well as activity tracking. It automates real-time financial advisor tips. These are useful for things like following up. It's also useful for task management and reminders. Junxure offers numerous customization options to assist CRM companies in gaining more clients. You can personalize templates for email marketing and social media posts. Segmenting client data is useful for advanced searching and filtering. This allows you to quickly obtain client information. Junxure offers a free trial period. It is valid for 30 days.
Key features
Client Management
Contact Management
Customer Database
Document Management
Expense Tracking
Lead Management
Pricing
$65 per user, per month, billed annually
Pros
As far as integrations and features go, it's one of the most comprehensive customer relationship management software programs on the market.
Cons
Junxure's greatest selling point
The scope of the features and the platform's user experience may be a bit overwhelming
UGRU CRM
Ugru CRM, as the name suggests, is all about expansion. This is a financial planning customer relationship tool. It is compatible with sales force automation and sales forecasting. It also performs well in terms of pipeline management. Ugru can assist with email marketing automation in order to gain more customers. The contact management system has effective searching and filtering capabilities. Data import is simple and can be done in bulk. There are tools for generating new leads. Lead capture and lead referral routing are two examples. There is information available about pipeline activity and campaign performance. Ugru continues to add new tools. They provide workflow builders as well as automation triggers. Accounting suites are also included. There are numerous features to assist with financial planning and calculations.
Key features
Financial Planning Module
Data Aggregation
FINRA Compliant
Collateral
Pricing
$59 per 3 users per month
Pros
Advisors and wealth management professionals will benefit greatly from the financial planning tool.
Customer service is readily available and eager to assist with teaching more advanced processes or modifying the system.
Because there are so many built-in tools, you won't have to spend time integrating third-party apps or learning other systems.
Cons
Expensive in comparison to the price points of most competing systems.
Storage is limited to 10 GB per user, but additional 10 GB can be purchased for $14.99.
Despite being a self-proclaimed practice management system, it lacks a good inventory system for asset management.
Redtail CRM
Redtail began in 2003. The plan was to provide advisors with a web-based CRM platform. Redtail is dedicated to making client data available anywhere and at any time. This financial CRM software has a strong connection to the financial services industry. This platform integrates with other critical financial advisor tools. They provide a variety of support services to assist with onboarding. Phone, email, webinars, and video tutorials are examples of these. This facilitates learning. Redtail covers the fundamental CRM features. You will receive automated workflows. There is effective pipeline management and reporting. A Redtail mobile app is extremely simple to use. Redtail prices its products differently than other CRMs. You pay using a database. Each subscription covers 15 users.
Key features
Seminar Management
Campaign Management
Free Database Migration
Unlimited Resources
Pricing
$99 per month, per database
Pros
In the finance CRM market, a large number of users allows for a competitive price.
This system is affordable even for small businesses or a single user, and the automation tied to accounts will greatly improve productivity.
Redtail Speak is worth the extra money for businesses that want to keep personal contact information private while keeping communication channels open.
Cons
When compared to less expensive hosted storage solutions, the Redtail Imaging service has less storage space.
Some features, such as the built-in social tool with Twitter integration, may be underutilized.
The simple interface may not appeal to those seeking dazzling visuals, but it moves quickly.
Salesforce
Salesforce is one of the most popular CRM software for financial services industry. They have a long history in the industry and are experts in all aspects of customer relationship management. They provide tailored financial planning and wealth management packages. They offer personalized features for personal wealth management, as well as banking, insurance, and mortgage lending. Salesforce users can access their massive data bank to gain additional customer insights. Finally, there's AI-powered client data. Workflow automation allows you to automate many simple tasks and save time. This CRM system is an excellent choice for the financial services industry.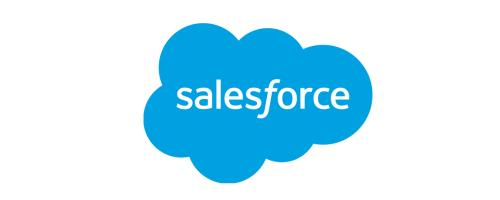 Key features
Workflow Automation
Contact Management
Milestone Tracking
AppExchange
Pricing
Financial Services Cloud Starter: Starting at $225 per month
Financial Services Cloud Growth: Starting at $300 per month
Pros
Because of its superior functionality and large support community, the well-supported system is a top choice.

Works out of the box, but will require some customization unless you choose a package for your specific role in finance.
It is well-known for having one of the best dashboards in the CRM industry, and it can be customized to fit your needs.
Cons
When navigating the site, there is a lot of intertwining and different names for similar products.
It is well-known for having one of the best dashboards in the CRM industry, and it can be customized to fit your needs.
You'll need at least the Lightning Enterprise plan, which starts at $150 per user per month, to get the full Salesforce suite of tools.
Zoho
Zoho is a financial CRM tool suite that includes everything. They have an excellent CRM system for financial services. This collects basic CRM information. This is combined with information such as financial documents, policy information, and insurance records. When you use Zoho CRM, you get a unified view of all your contacts. This improves the user experience. AUMs do exist. These are for assets that are managed. You keep track of transactions across multiple institutions. They provide good AI automation reminders for follow-ups. The dashboards are spotless. You can also personalize them. Zoho CRM for Finance is useful for providing customer service. A more professional platform, Zoho Finance Plus, is also available. This is significantly more expensive.
Key features
Client Management
360-Degree Client View
Zia AI Assistant
App Integrations
Pricing
Free Edition: $0
Standard: $14 per user, per month billed annually
Professional: $23 per user, per month billed annually
Enterprise: $40 per user, per month billed annually
Ultimate: $52 per user, per month billed annually
Pros
The basic Zoho CRM is cheap and useful as a stand-alone CRM.
Adding additional Zoho applications to your service is as simple as downloading an app from a marketplace onto a smartphone.
The Zoho Finance Plus is an excellent value, as the lowest plan includes access for 10 users with their own spaces as well as several included applications.
Cons
Manually designing an ideal system necessitates overcoming a slight learning curve.
There are a lot of options for custom installations, but not all of them are good, just like apps for other platforms like Android and iOS.
Smaller businesses may discover that tools designed for large marketing campaigns are ineffective for their business model.
So, what is the best financial advisor CRM? Our final thoughts
Now you know what is CRM in finance. Knowing what you and your clients require is the key to finding the best CRM for financial advisors. These are some of the best software programs for managing and expanding your business. However, as always, do your own research to find the program that's right for you.
Subscribe to FMC Newsletter
No spam and promotion, just insightful information