What is Highrise CRM?
Highrise serves as the central hub for all the key players in your business, providing a CRM solution that offers a more considerate approach to managing your valuable relationships, conversations, and tasks—the essential elements that keep your business thriving.
By consolidating every touchpoint, Highrise enables you to gain a comprehensive understanding of the larger picture. It seamlessly weaves multiple interactions into a cohesive timeline, allowing you to make sense of the intricate web of connections. With Highrise, you can navigate through the complexities and extract valuable insights from the collective data, empowering you to make informed decisions.
A comprehensive overview on a single page: Each individual in Highrise is assigned a dedicated page. You and your colleagues have the ability to contribute notes from calls, conversations, meetings, or any other relevant historical information about that person.
Effortlessly track deals, proposals, and leads: Stay informed about the status of your proposals and bids. Identify the pending, won, and lost opportunities. Record notes about each deal, attach proposals or contracts, and maintain a log of any changes made.
Efficiently manage tasks and accomplish goals: Tasks play a vital role in task management. Delegate tasks to yourself or others, and categorize them by action types such as Call, Thank You, Demo, Fax, or Email for quick reference. As you complete tasks, simply check them off. Additionally, Highrise can send reminders to your email or mobile phone to ensure you stay on track.
Seamless and customizable permissions: Highrise offers a user-friendly permission system, allowing you to specify who can access particular individuals, companies, notes, and cases. The control is entirely in your hands, enabling you to determine the level of access for each user.
What is monday sales CRM?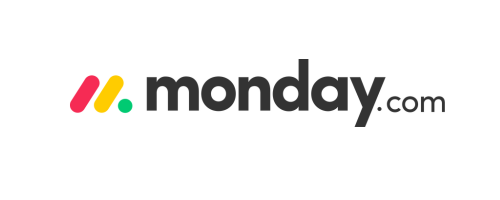 monday sales CRM is a cloud-based customer relationship management (CRM) system specifically designed to cater to sales teams of all sizes. Built on the monday Work OS platform, it empowers business owners, sales leaders, sales teams, and account managers to boost sales revenue, streamline administrative tasks, and enhance overall team productivity. With its user-friendly interface, monday sales CRM simplifies existing sales processes, allowing teams to efficiently track client communications throughout the entire sales cycle, seamlessly integrating marketing activities and post-sales projects into one unified tool.
The CRM offers versatile lead capturing capabilities, enabling information capture through integrations with existing tools, website forms, or manual entry. Sales teams can easily manage their activities by logging calls, documenting meetings, and recording notes. This facilitates quick review and assessment of the current status of leads or contacts within the sales cycle. Additionally, the CRM enables the storage of contact and account records, synchronization with email tools, and automatic notifications for email activities, such as lead responses or email opens. Users can also leverage its extensive integration options and API connectivity to connect with various tools, reducing the need to switch between different tabs or applications.
monday sales CRM offers sales teams an intuitive and easily adoptable tool, empowering sales managers to gain valuable insights into team performance and make well-informed decisions to drive their teams towards success. With the Team Goals feature, managers can monitor quota attainment over time, track wins, and view individual or team-wide goals, enabling a comprehensive understanding of performance metrics.
The CRM's sales forecasting capabilities allow users to set deal values and assign close probabilities, while generating reports that compare forecasts against actual sales. This feature provides the flexibility to analyze forecasts by month, sales representative, or any other relevant criteria, facilitating accurate sales projections.
Furthermore, monday sales CRM provides additional tools to support team growth, including customizable dashboards, headcount planning, and streamlined team onboarding. These features contribute to expediting the sales team hiring and training process, ensuring efficient scaling and development of the sales force.
Highrise vs monday sales CRM: Features
Both Highrise and monday sales CRM offer a wide range of features to support lead management, customer tracking, analytics and reporting, dashboard functionalities, and security measures. Let's delve into the specifics of these features within each CRM system:
Highrise: Highrise provides robust tools for capturing, organizing, and effectively managing leads. With Highrise, you can easily create, track, and prioritize leads, set reminders for follow-ups, attach important notes, and manage comprehensive contact information associated with each lead.
monday sales CRM: monday sales CRM offers a comprehensive lead management system that empowers you to capture, prioritize, and track leads throughout the entire sales process. It allows you to create custom lead fields, assign tasks, and set reminders to ensure you never miss an important opportunity.
Highrise: Highrise excels at helping you maintain detailed customer profiles. With this CRM, you can effortlessly track customer interactions, view previous conversations, and log insightful notes for each customer, enabling you to build stronger relationships and provide exceptional service.
monday sales CRM: monday sales CRM provides an extensive customer tracking feature set. It enables you to effortlessly store and access comprehensive customer details, monitor interactions and communications, and maintain a comprehensive history of customer engagements, empowering you to deliver personalized experiences and cater to their unique needs.
Highrise: Highrise offers a range of reporting features that allow you to generate insightful reports on activities, deals, and contact lists. These reports offer valuable sales performance analysis and help you identify trends that can drive informed decision-making.
monday sales CRM: monday sales CRM excels in providing robust analytics and reporting capabilities. It empowers you to generate customizable reports, track essential sales metrics, visualize data through intuitive charts and graphs, and gain valuable insights into your sales pipeline and team performance, enabling you to optimize your sales processes effectively.
Highrise: Highrise offers a highly customizable dashboard that provides a comprehensive overview of your sales activities, tasks, deals, and crucial metrics, all in one place. This allows you to quickly access and assess important information, ensuring that you stay on top of your sales game.
monday sales CRM: monday sales CRM boasts a versatile dashboard that you can tailor to your specific needs. With its customizable widgets and intuitive interface, you can effortlessly visualize key sales metrics, monitor team performance, and stay informed about upcoming tasks and deadlines.
Highrise: Highrise prioritizes the security of your data. With features such as data encryption, regular data backups, and stringent access controls, Highrise ensures the utmost protection for your valuable customer information. They comply with industry-standard security practices, safeguarding your data from unauthorized access.
monday sales CRM: When it comes to security, monday sales CRM is committed to providing a secure environment for your data. They employ encryption techniques, robust access controls, and perform regular backups to ensure your data remains safe and protected. Furthermore, they adhere to data protection regulations and implement industry best practices to guarantee the highest level of security for your valuable business data.
It's important to keep in mind that specific features and functionalities might vary between CRM systems. To obtain the most accurate and up-to-date information about their offerings, I recommend visiting their official websites or reaching out to their dedicated sales representatives.
Highrise vs monday sales CRM: Pricing
Highrise CRM offers a range of pricing options to accommodate different business needs. Their software is available in three-tier packages, with costs varying depending on the number of users and contacts you have. The packages range from $24.00 to $99.00 per month. Each package includes storage and secure password-protected accounts to safeguard your data. Additionally, Highrise CRM provides a free 30-day trial for all accounts, allowing you to explore their features and capabilities before making a commitment.
The paid plans offered by monday sales CRM start at $10 per user per month, with annual billing. To meet the minimum membership requirement, you would need at least three users, resulting in a minimum monthly cost of $30 when billed annually. Among their plans, the Standard plan is the most popular, priced at $14 per user per month with a minimum of three users. In addition, there is a Pro CRM package for $24 per user per month and a Corporate plan (information from the vendor).
Highrise vs monday sales CRM: Comparison Chart
| | | |
| --- | --- | --- |
| Feature | Highrise | monday sales CRM |
| Pricing | Starts at $24/user/month | Starts at $30/month |
| Contact Management | Yes | Yes |
| Deal Management | Yes | Yes |
| Task Management | Yes | Yes |
| Email Integration | Yes | Yes |
| Calendar Integration | Yes | Yes |
| Customization | Limited | Extensive |
| Reporting and Analytics | Basic | Advanced |
| Mobile App | Yes (iOS and Android) | Yes (iOS and Android) |
| Integrations | Limited | Extensive |
| Customer Support | Email support | Email and phone support |
| Security | SSL encryption | SSL encryption |
| User Interface | Simple and intuitive | Modern and customizable |
| Collaboration Features | Limited | Extensive (with team collaboration tools) |
Highrise vs monday sales CRM: Main Differences
Highrise and monday sales CRM have several key differences that set them apart:
Pricing: Highrise offers plans starting at $24 per user per month, while monday sales CRM starts at $30 per month. The pricing structures may vary depending on your specific business needs.
Customization: Highrise provides some customization options, but monday sales CRM offers extensive customization capabilities. With monday sales CRM, you can tailor the platform to fit your unique business processes and requirements.
Reporting and Analytics: Highrise provides basic reporting and analytics features, while monday sales CRM offers more advanced capabilities. monday sales CRM empowers you with in-depth insights and data visualization options to track sales performance and make well-informed decisions.
Integrations: Highrise has limited integrations with other software applications, whereas monday sales CRM boasts a wide range of integration options. You can seamlessly connect monday sales CRM with popular tools such as email marketing software, project management platforms, and communication apps.
Collaboration Features: Both Highrise and monday sales CRM offer collaboration features, but monday sales CRM takes it a step further. It provides robust team collaboration tools that facilitate information sharing and effective communication within the CRM platform.
User Interface: Highrise boasts a simple and intuitive user interface, while monday sales CRM offers a modern and customizable interface. monday sales CRM allows you to personalize the CRM interface to align with your preferences and workflows.
Customer Support: Highrise offers support via email, while monday sales CRM goes the extra mile by providing email and phone support. The availability of phone support can be particularly helpful when you need immediate assistance or prefer direct communication.
Mobile App: Both Highrise and monday sales CRM offer mobile apps for iOS and Android devices, enabling you to access your CRM data while on the move. Each platform's mobile app may provide a unique set of features and a user-friendly experience.
Please bear in mind that these differentiating factors are based on general knowledge available up until September 2021. To obtain the most accurate and up-to-date information, it is advisable to visit the official websites of Highrise and monday sales CRM and review their latest features, functionalities, and pricing options.
[Related Articles: Insightly vs monday CRM; ClickUp vs monday; monday CRM vs Jira]
In Conclusion
In conclusion, it is important to consider the distinct differences between Highrise and monday sales CRM when making a CRM selection. Highrise offers a more affordable starting price, while monday sales CRM may have a higher initial cost but provides extensive customization options, advanced reporting and analytics features, and a wide range of integrations. Moreover, monday sales CRM stands out with its robust collaboration tools for effective team collaboration. On the other hand, Highrise boasts a simpler user interface and offers support primarily via email. Both CRM solutions provide mobile apps for convenient access on the go.
To make an informed decision, it is crucial to carefully evaluate your specific business needs and preferences.

Subscribe to FMC Newsletter
No spam and promotion, just insightful information