The success of a prolific business lies in strategy but not mere technology. Exploring this issue further, we should come to grips with the apparent fact that a CRM system is far more than a set of tools for a company running.
Apart from a customer-facing function for sales, marketing and service processes, CRM solution enhances insights into the buyer's preferences, timely offers and personalized treatment. Likewise, it helps to align people, business and technology into a solid CRM strategy for understanding the market, industry and customer drivers.
What is CRM implementation?

CRM implementation definition is the process of deploying CRM software for the company to track and manage its communication with current and potential customers.
CRM technology has already proven its efficiency and statistics say that CRM usage increases over and over. However, there is a tendency for cloud solution CRM implementation model due to lower initial costs, cheaper system maintenance, and high-end functionality ability even for small businesses.
As well, we can follow the tendency to enlarge CRM users. According to 2021 statistics data, the overall users' number increased from 56% to 78%.
Simply put, these stats show that the most companies (more precisely 91%) with more than 11 employees are more active CRM users than a small business with a number of employees of up to 10 (50%).
Also, a forecast from Gartner anticipates that the Customer Relationship Management market will be worth over $50 billion in 2021.
The Top 5 easy-to-implement CRMs:
Best Overall
Salesforce
If you want to sell smarter and close more deals, Salesforce is the #1 CRM to consider.
Go to site
Best for Marketing
Hubspot
With its fully-featured marketing suite, this CRM requires an introduction.
Go to site
Best Workflows
Zoho
Customize your workflows to track all aspects of the sales cycle.
Go to site
Best Automation
Freshworks
Freshworks is a solid CRM that offers advanced sales and marketing tools at every pricing tier.
Go to site
Best Sales
Pipedrive
A sales-focused CRM that uses AI to automate repetitive tasks and manage leads and sales.
Go to site
We consider HubSpot to be the most accessible CRM to implement. HubSpot, a sales and marketing software as a service (SaaS) company, offers a free CRM service. HubSpot's CRM is promoted as a simple way to improve lead conversion and track sales opportunities. The value proposition of HubSpot CRM also includes quick deployment, and many users believe the app provides a positive user experience (UX).
HubSpot CRM is intended for businesses of all sizes. Still, it is beneficial for small corporations and sole proprietors looking for something free, easy to set up, or both.
Because HubSpot has many features, the higher-tiered pricing models appeal more to larger businesses.
We were delighted by HubSpot's usability, especially its well-designed and straightforward dashboards that provide all the information you require as soon as you sign in.
Since HubSpot offers so many capabilities, some platforms may find it challenging to use them. However, HubSpot's software has been designed so that this is not a problem.
What makes for a successful CRM implementation plan?
If you are considering CRM adoption, you should pay attention to the four main areas of your business performance:
Data management
Sales
Marketing
Team cooperation
So, let's discover the importance and benefits you need of a CRM in each of this area specifically.
Importance and benefits of CRM implementation
Here is many reasons why you should adopt a CRM system:
The records are in different storages, and you can add extra information for managing all the information in one place. Besides, you
Need to run a set of other programs for keeping notes and comments as long as you are deprived of adding any attachments.
The record's update is a lasting process and sometimes, the inaccurate information is changed or added.
There are frequent files and records losses due to the storage on hard drives, emails, or other documents.
You don't have immediate access to the required file or document. And your deal planning is suffering from lacking the overall view of your data.
And here is the benefits that can give you CRM implementation to solve the above-mentioned issues:
Simplify customer relationships, get an opportunity for service and sales professionals to communicate with clients promptly, and improve interaction quality.
Ability to manage received information, get unlimited access to the organized and united database about prospects and clients of the company.
Management of tasks, getting reminds of essential meetings, calls, unfinished commerces, etc.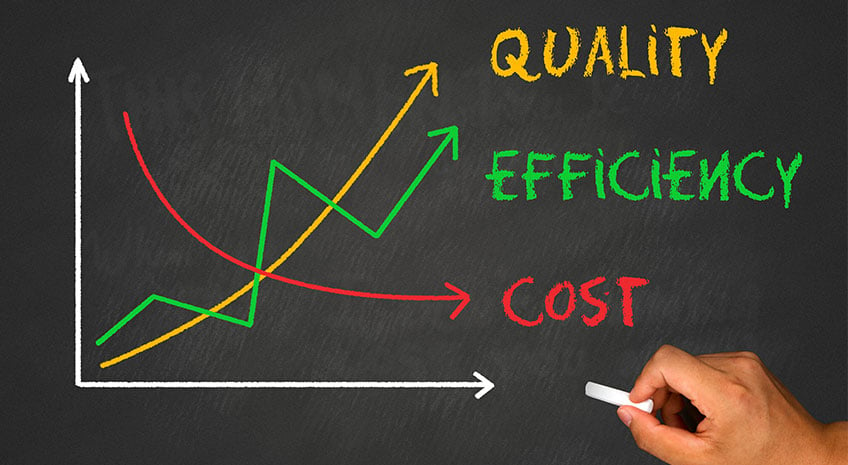 Every client wants individual care and customized product or service close to immediate delivery.
How proper CRM implementations impact your business
Have you met those issues in sales performance?
You have to talk with each sales reps individually to find how many calls they have made, to whom they have called and what they have offered.
Your company has no standard process of lead tracking and nurturing, so each of your sales reps does it in their way.
Many deals fall apart due to the clunky information entry and nurturing of the new customers.
Check out the way customer relationship management implementation can help you to forget about the mentioned troubles:
Ability to get a report on all calls from your sellers, the conversation details and its results obtained in one dashboard.
With CRM, you can set permissions and prevent unauthorized export of data.
Get the ability to track every lead and build a single sales strategy for all sales.
Gain new sources of the new customer revenues, its education and transformation into real buyers.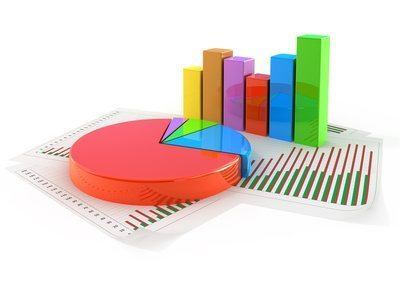 Effective marketing is often underestimated, yet the number and quality of leads distributed to the sales department depend on its performance.
Common CRM implementation mistakes to avoid
So, let's take a view of blunders you can face up without using CRM.
Marketing managers fail in responsive campaign planning due to the lack of the customer segmentation tool.
Marketers can't measure their successful and ineffective activities and, therefore, fail in future projects.
You lack the option of tracking the lead's behavior on your site and using only notifications about their actions with your emails and newsletters.
And here's how implementation of CRM can help you to avoid those:
Provide in-depth customer data research.
Ability to filter clients by different characteristics (e. g., age, gender, financial capabilities, preferences, etc.) and work directly with each group.
Enhanced prediction for the business process achievement and a company or team performance analysis.
Developing an effective business strategy based on the online tracking customer's actions on your site, visiting certain pages and analyzing received data.
Communication and collaboration are the keys to success, it is vital in everyday life and business as well.
With CRM, your staff won't suffer from such nasty incidents as
The updates are shared manually and frequently your employees don't receive these added records at all.
To close the everyday tasks, you have to switch between different programs that takes a great amount of time.
The records updates and sharing them with your team waste the precious time.
Usually, the confidential information may be provided to the wrong hands as long as you share updated via email.
You will also get the ability to provide your business management from multiple devices.
Moreover, you will not have to be in the office all the time. CRM implementation provides the business owner's mobility by using apps on the gadgets.
How to implement a CRM system
To seamlessly migrate to CRM software, work as a team through these ten steps of CRM implementation:
1. Map out your specific needs
CRM mapping software is a tool that aids you see your team's data visually and geographically. It enables you to visualize prospect and customer address information and revenue data using the data collected by your CRM.
2. Think about integrations
Remember that "CRM integration" is the act of connecting a CRM system with other systems and just means that a business's customer data can be integrated with other-part systems. These other-part systems might be unrelated to the CRM system, but the data they generate or use can make CRM work better, and vice versa.
3. Shop around for the best CRM apps
To find the CRM software for small businesses and startups, we looked at review websites, business websites, and other credible online sources.
4. Select a CRM implementation team
Before the CRM implementation, assign a time for your employees to learn and understand the software. Your new CRM system will not work before your entire staff has been properly trained. However, with enough training and hands-on demonstrations in place, you will be able to avoid unnecessary complications down the line.
5. Set out your metrics, KPIs and goals
Close rate is the number of deals closed compared to the number of leads in the pipeline.
Length of each sales pipeline stage.
Length of sales cycle.
Upsell rate.
Net-new revenue.
6. Plan a comprehensive budget
Before you buy or build CRM implementation, you need to be aware of its cost to understand how much to budget for CRM software and plan smartly.
7. Clean and prep your CRM data
Merge duplicate records.
CRM Data Cleanup.
Fix formatting issues & standardize formats.
Consolidate and standardize data fields.
8. Onboard your CRM users
Customer onboarding is the process that new users go through to get set up and start using your product. It covers the whole journey: from initial sign-up to product activation and first use.
9. Rollout the CRM for an initial stage
Think of it as a manual or reference document to accompany the new CRM. Break down each step logically and present the information in a way that is accessible and clear to understand.
10. Analyze your data and get feedback
Collect all data in one place.
Categorize and sub-categorize feedback.
Divide feedback into Positive, Negative, Neutral and Junk.
How long does CRM implementation take?
Depending on your business requirements, CRM implementation process could take as little as two weeks for a quick, out of the box start. Every business is different and different stages of crm implementation could take longer depending on your needs.
What is the average cost of CRM implementation?
If you're a team of 2 or 1,000, implementing a CRM for your business is an extensive work. It takes money, time and energy.
Very often, a CRM implementation steps will go out the wrong way. How?
It moves over budget
Time over, CRM implementation phases still aren't finished
Minimal user adoption
Failure to meet expectations (even after set-up)
There are 4 costs in implementing a CRM system:
1. Transparent time investments:
Discovery
Selection
Data preparation
Actual implementation
Training
2. Transparent fees:
Subscription
Service level
Add-ons
Cost per user
Implementation
3. Hidden time investments:
Discovery
Data clean up & migration
4. Hidden fees:
Adding users
Customization
Data migration
Staff overtime during implementation
Minimum contract terms
Ongoing training and customer support
Premium add-ons
Training
Are there any CRM implementation companies that can help with the process?
If you want your data transition to be less time-consuming and affordable, take advantage of an automated migration service Trujay.
The SaaS provides an opportunity to benefit from the following functionality:
Data security and Privacy. The service excludes the possibility of any records loss. You can also sign Non Disclosure Agreement (NDA).
Data Mapping. Trujay offers a beneficial feature of the fields mapping. lf you get a notification that some items are not mapped, choose the available options. If you observe that some entities are not mapped and don't include the corresponding ones on the future solution, create the custom fields to move the items.
Some CRM systems disallow to access the custom fields, so use a Service Package to complete a task.
To get more useful info on what is data mapping and how to provide it by your own, check out Trujay mapping FAQ
Users Mapping. Select a destination CRM user to assign the data of the current CRM user. lf a drop-down box doesn't include a choice of the desired user, create it on the future platform. Then, reload a page to see the changes.
Note: If you want that your destination CRM users have the same equivalents on the current platform, you should create the corresponding ones on the future solution. Otherwise, you may assign the records to the available users.
100% Uptime for Both CRMs. The service eliminates any business interruptions during the CRM data import.
Coding and Copy/Pasting Free. The automated tool helps you perform the migration without manual work.
Demo Migration. You can launch a free Demo Migration to check the SaaS in action. The service will transfer the limited amount of data together with relations between the records.
Deduplication. Trujay Service Packages can help you to clean out the data copies easily.
What are the biggest challenges in CRM implementation?
As it follows, the customer relationship management implementation process will bring you more benefits and facilitated performance along with business growth. Besides, CRM implementation can enable customizable and extended analytics to improve productivity and reduce time and expenses.

If you wish to improve your business extension capabilities, it is time to find a new solution and change the management methods. Therefore, it is suggested to switch a part of your data into the desired CRM by using a free Demo Migration service from Trujay.