As the holiday season is upon us, we find ourselves reflecting on the past year and those who have helped to shape our company. It's been quite a year for us all! During the holiday season, our thoughts turn gratefully to those who have made our success possible. It is in this spirit that we say thank you and send best wishes for the holidays and New Year.
The holiday season brings thoughts of joy and gratitude, and there's no better time to express our thanks and sincere appreciation for the amazing teamwork, creativity, and dedication of our employees.
It is obvious that you can't build a prosperous business without faithful friends supporting you all the way through. It's also impossible to keep it without cooperation with loyal partners. So our wish for you is to be surrounded by faithful and competent people during your journey to great success.
Merry Christmas and Happy New Year!
Let's also sum up this 2021, with a few quick facts about FindMyCRM:
Website visitors' number grew rapidly in last few months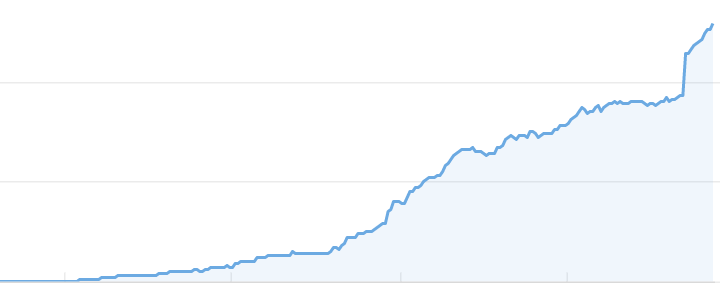 Referring domains increased
Our Most Popular Content: